Definition: Strategic Enterprise Selling: The process of engaging early at the most senior levels, aligning with political and economic power, in addressing the most serious problems or opportunities. Then architecting solutions with unique compelling value while setting an agenda that disadvantages or eliminates competitors.
The following ten laws must be observed.
1. Gather all necessary intelligence before formulating strategy.
Never act without thinking and assessing all of the available accurate information. A strategy is only as good as the information that leads to it. Being an excellent climber is of no benefit if your ladder is leaning against the wrong wall. Social research tools such as Linked are essential.
2. Be first and set the agenda.
Being strategic is best achieved by arriving first and setting the agenda with senior stakeholders. Truly understand the organisational dynamics and winning agendas aligned to the biggest problems or opportunities. Influence the requirements toward your own unique value and set an agenda that disadvantages the competition. Focus on helping them define the very value you bring and set an agenda around the importance of managing risk.
3. Start high in the account and be a domain expert business person.
You will always be delegated to people you sound like. Be a business person rather than a sales person by discussing their industry and business challenges and opportunities. Ensure your LinkedIn profile supports this and be equipped to discuss how your have helped others to overcome similar challenges or realize significant opportunities. Have proof of your claims. Avoid discussing features and functions of products, services or solutions.
4. Find and influence the 'puppet master'.
This will be a senior person in the background who seeks to avoid meeting with sales people. They will only engage if they believe you have gravitas, relevant insight and genuine value. Initial influence or establishing credibility can often be achieved indirectly through third-parties, and this is why your LinkedIn credentials and network are so important.
5. Understand the informal power-base and politics.
The organisational chart can be misleading and it is essential to understand the power-base and influence-dynamics that transcend the visible structure. Relationship mapping is an essential part of opportunity and account planning… you cannot formulate effective strategy or align with the 'power players' without it.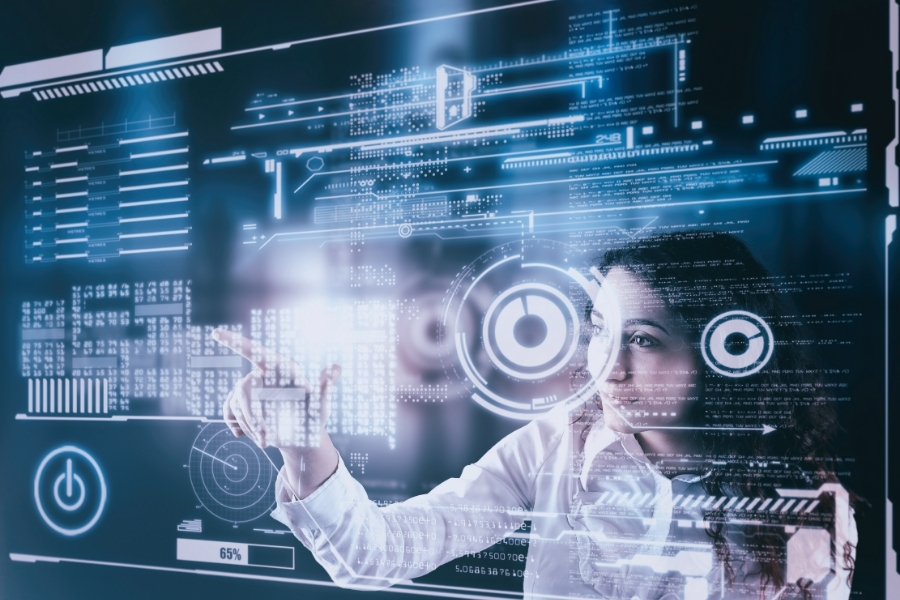 6. Align to serious problems, significant opportunities and winning agendas.
The only person who can call it a solution is the customer. Problem solving must occur before solution selling, and the size of the customer's purchase order is directly linked to the size of the problem being solved or the opportunity being addressed. Understand the business-case and real value of investing in your product, service or solution. Only the customer can quantify the value.
7. Think before acting and be patient and strategic.
Tactical mistakes can usually be recovered but strategic errors are often fatal. Never be afraid of waiting and always be willing to invest in gathering additional information. Do not confuse laziness, inaction or procrastination with being strategically patient. Be humble and seek advice while thinking through the potential consequences of actions. Only birds are good at 'winging it'.
8. Identify and manage risk.
Bad news early is good news. Risk resides in what you cannot control and especially from ignorance. In the software industry risk resides in demonstrations and 'reference sites'. Across all industries, risk also resides in people and competitors. Anyone on your team afflicted by arrogance or an inability to listen and be briefed represents enormous risk. Beware therefore of your own executives who seek to interact with your prospect because they can easily say something damaging or introduce unwanted information. Existing customers are the greatest potential sales resource if they act as positive references but they can easily be a liability in highlighting your deficiencies and this is often the case the lower you interact in an organisation.
9. Anticipate competitor moves and set traps.
Know your competition and their methods of operation so that you can constantly change the rules. Do not allow them to use your weaknesses against you. Instead set traps for them and ensure you have set an agenda focused on your unique value. Ensure the customer publicizes your winning selection early and widely therefore making it difficult for competitors to interfere once they deduce they've lost.
10. Confidence is the paradise of fools.
Confidence is usually the feeling you have before you understand the situation. Avoid arrogance and complacency. Be positively paranoid (competitively aware) yet not defensive or cynical. Take nothing for granted and validate any assumptions. Respect the customer and their power of choice at all times. Never underestimate the competition or the way in which circumstances can alter through changes in personnel, market conditions, acquisitions, and myriad other factors.