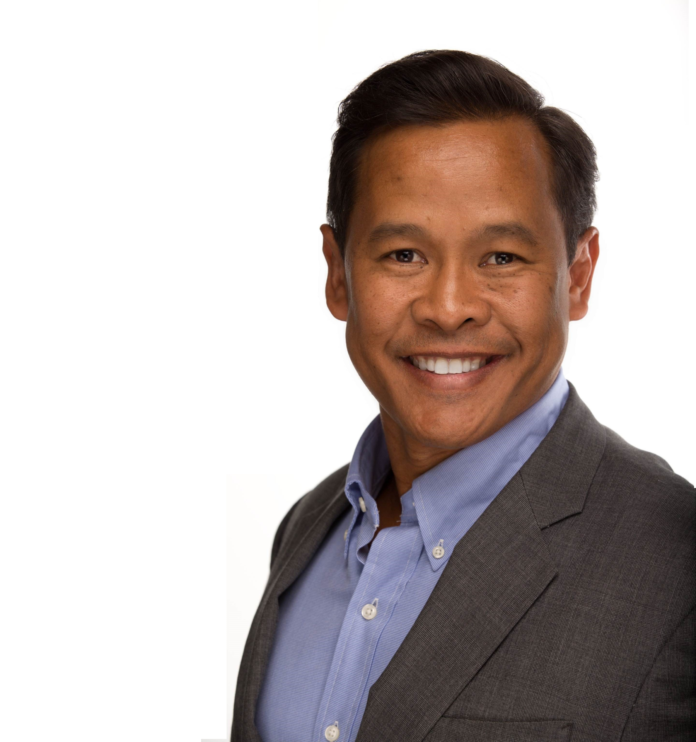 Dino Soepono has had his finger on the IT pulse for more than 27 years, having held numerous technical management, sales leadership, and senior management roles in various enterprise technology organisations. From humble beginnings as a 12 year-old dog walker in Bondi, to launching his IT career at Alliance Computers as an Analyst Programer, Dino has worked across three continents using his entrepreneurial spirit, thirst for technical skill and passion for applying creative thinking.
Joining Commvault in 2020, as Regional Vice President of Partner and Alliances, Dino is responsible for managing the company's partner program, strategy, and execution, across Asia Pacific and Japan.
1. What was your first sales role and in which industry?
I've always been in the IT industry. I started as a programmer writing code in a room for eight hours a day, back before smoking in enclosed spaces was regulated. After two years I moved into my first pre-sales role as a Sales Engineer. Here, sales reps would bring me into meetings as the 'technical person', but because they were technical sales, I always tended to be the person talking the most.
- Advertisement -

One day I said to myself, 'Hey, I could do this sales role without the rep'. Funnily enough, not long after, the sales lead was out sick for week and I was brought in to look after the account — during this time, I closed the deal! This is probably the biggest deal I've ever closed in my sales career, and it wasn't even me as the salesperson so I didn't get the commission! It was my first real taste of what could be, so from here I went from pre-sales into a full sales role carrying a quota.
2. It was the first lesson you learnt on the job?
During my pre-sales days, I experienced so many different personalities and it soon became clear that the most successful salespeople were empathetic with their customers. These reps were good listeners, who also put themselves in the shoes of their customer to understand what their needs were from both a business and personal perspective. In understanding the customer in a holistic way and establishing a rapport, it became clear that these relationships opened up other opportunities with the customer.
3. How or why did you become a sales professional?
What really struck me about sales was the dynamic nature of the role. My time as a Sales Engineer helped me realise that developing quick rapport with customers was one of my core strengths and something I enjoyed.
The aspects you'd expect, like making a lot of money and solving customer's challenges, came after. I was based in Sydney, working across the CBD and regions state-wide, which challenged me to adopt different approaches for each customer. To diversify and create new relationships, I had to actively apply critical thinking, new strategies and understand the market.
Sales is anything but stagnant, and I thrive with the interpersonal relationships — had I know this sooner, I likely wouldn't have become a programmer!
4. How would you describe your approach to sales and what are the values that you live by?
Three values that underpin my approach to sales are:
Accountability: It's the number one tenet I uphold in everything I do, and I expect it from my team as well
Be well-prepared: From a customer meeting to a quarterly business review and even an internal planning session, I've learnt the hard way that you can't be prepared enough
Empathy: Being empathetic to your customers but also to the team you manage as a sales leader
5. In your view, what are the three most important factors that determine sales success?
Integrity, accountability and transparency. These factors are all important in establishing credibility with customers as ultimately, they want to do business with people that they trust.
Holistically, sales success is often determined by the numbers — and yes, this is important — but customer is more important. A customer will always remember the things that you do for them, and these may not necessarily relate to back to meeting your quota.
Back in the 90's, I had a customer who was in trouble with their network — it was down, and they needed help to get it back up. It was the Australian Olympic Committee when they were preparing for the 2000 Olympics and I knew they didn't have any budget for this project, so I corralled another technical-minded person and we went out to help them get back up and running. It was a weekend job, it wasn't an easy fix and we didn't charge the customer, but we were happy to do it.
We didn't hear from them for about three months, but down the track they came back remembering this moment. They valued the effort that we went to and our trust went through the roof — all because we put the customer first before our quota, before the numbers. Ultimately, if you put your customers at the forefront and look after them, everything else will fall into place.
6. What did/do you love about sales?
Frankly, I sold myself short when I became a programmer — I thought I was an introvert, but boy, was I wrong! I love how you build friendships through your relationships with customers, in fact, I still talk to my former client from AOC to this day.
I love that you get to meet customers, understand their business and personal needs, then take on the challenge of coming up with a value position that helps them achieve their business goals and grow their career. Sales has taken me across continents, from working in California to speaking at conferences across the Asia Pacific, so it really is borderless.
7. What did/do you dislike about sales?
I dislike when the business and customer aren't aligned, meaning we can't put the customer first. I've worked at an organisation where our business as a vendor was like 'putting a square peg through a round hole' — what we were trying to sell wasn't aligned to what customers wanted or needed, and we were trying to force the sale.
This is an interesting example, as the company wasn't always like that — this change was driven by a revenue number, and to hit the sales targets they changed their approach and put the customer last. Fortunately, this changed the next quarter, as the business realised it was impacting their customer retention.
The takeaway is that not putting the customer first can have a long-term negative effect on your organisation.
8. Tell us about your most memorable sale and why.
Back to the late 90's when I was a SE and went out to take care of an account while the sales rep was out sick for a week, I really had to dive right in and fill the sales person's shoes.
I worked probably 10 hours a day trying to close the deal as the customer had a hard deadline that we needed to meet. This deal had been in the works for six months, so the hours of work that'd been invested were weighing heavy on my shoulders. I closed the AUD$2.5 million deal, which at that time and for an organisation of that size was a big deal.
What's so memorable about this experience isn't the commission — which went to the sales rep — it's that it gave me a real taste of what sales was like. I was exposed to the CEO, CIO and procurement to negotiate, and I had to learn on the job as there was no one to show me how to talk too these people, but I was able to. This was a real pivot point in my career that showed me there was more than just pre-sales — there was a bigger opportunity out there, plus a bigger commission check.
I have to say, the sales rep was very generous when he came back from sick leave. We celebrated the success and told the whole world about it, including giving me kudos in front of our organisation. He celebrated the success with the people who deserved it, which showed me the importance of revelling in the wins and providing the accolades to everyone involved.
And yes, he took the team out and I don't think it was just dinner either. He bought a watch for me too because he realised he was making a commission while I wasn't and thought, "Okay, this guy deserves it."
9. What is the best piece of advice a sales manager passed on to you when you were in sales?
The customer relationship is everything, so being empathetic, understanding the customer's needs and putting them first is essential for any salesperson. I learnt the importance of transparency early on — always being open and honest with the customer about what you can and can't do and setting realistic expectations.
I've always approached sales by getting to know my customers on a personal level and building genuine, authentic relationships, which reinforce that you're not just in it for the revenue. At our core, we're all human and we often relate to hobbies and personal passions outside of the office as opposed to our day-to-day work.
I look after Asia Pacific and Japan, so how I approach this varies per country. Australia's a sports-mad nation, so I always make an effort to understand what sport and team the customer follows. I'm a rugby coach and referee in my spare time, so this comes easily! I have a note on my phone where I jot this down, and my customers are always surprised when I bring up recent news about their team or what's happening in the sport itself. In Japan, it's all about the saké, while karaoke is big in Korea and China, so our dinners always include something extra! I always try to give the Korean & Chinese songs a crack and make a fool of myself, but I think my customers like me more for this! – a willingness to understand and assimilate into their culture.
10. What do you wish you had known when you first started out in sales that you know now?
To always put the customer first, before the number. It's easy to get wrapped up by the revenue targets and your potential commission, so that it consumes your life. But, this can have consequences for long term customer relationships. If I'd known this from the beginning, it would have helped me a great deal.
If I were to give any advice to a new salesperson, it would be to live, breathe and die by the customer. When you're focused on the customer, everything else will fall into place.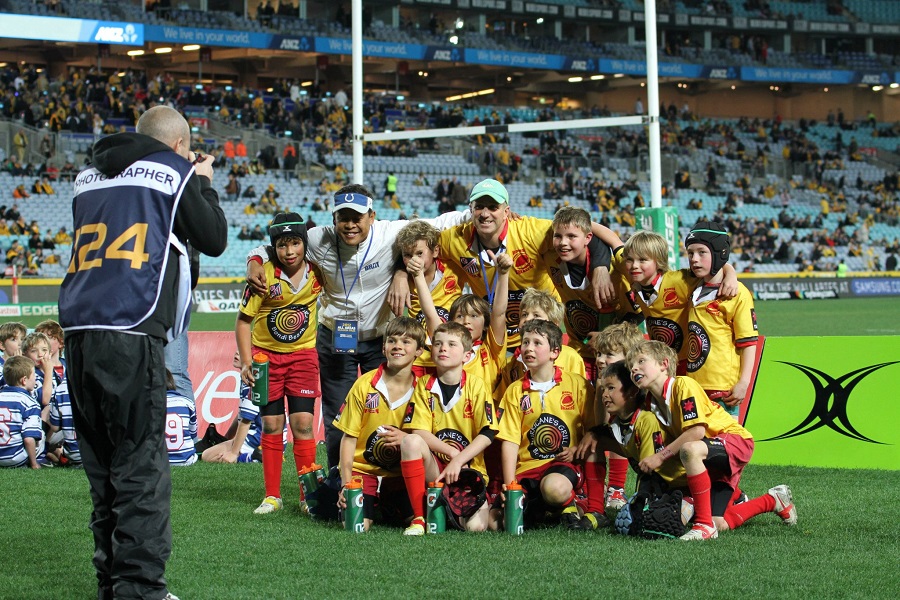 11. What traits do you believe are critical for success in sales management and sales leadership?
There are a few key traits I believe are essential for sales leaders:
Empathy, not just for your customers, but also your team
Passion and belief in what you do and the goals you're targeting
Being highly engaged – if you're not, how can you expect it from your team or customers
Goal alignment is also critical, and there are nice parallels to my rugby union coaching here, as there's a lot of strategy involved. I was a rugby coach before I was a sales leader, and the mentoring aspects are quite similar. Before we go into a match, we're talking about what our goal is and breaking down the strategy to achieve this. I also speak to each individual about how their role on will help to reach this goal, which fosters that 'one team' mentality. I use a similar approach with my sales team for meeting our quarterly targets — we talk through the strategy together, and make sure each team member understands how their role contributes to the overall success of the team and the business.
One area many leaders can overlook is celebrating the successes, but taking the time to revel in the wins, acknowledge each individual who contributed and share the accolades with everyone in your organisation is critical for a high-performing team.
At Commvault, we love to celebrate the successes. With COVID, we haven't been able to get people together, but we still share accolades on Zoom and email with the wider team. We've also sent t baskets to team members as a thank you of their hard work and effort to hit some big targets. I do miss the in-person celebrations and my team is full of extraverts, so we're itching to get back out there when it's safe to do so.
12. What is the secret for sales leaders to get the best out of their teams?
Like with rugby coaching, it's all about having a plan and communicating with each individual what their role is to help the team reach the overarching goal.
One thing I'm excited to implement at Commvault is a social justice program where our teams can work with a local organisation like Habitat for Humanity or a soup kitchen to achieve a shared goal outside of work. Everyone is human, and there's an innate part within us where we want to do good and help. Initiatives like this are priceless for building culture within a team as they bring out the best in people, while bringing everyone closer together.
13. How has your industry evolved in the last 10 years or so and what changes do you see coming in the next 10 years?
The last 10 years has seen drastic and rapid advancement for the data market, fast-tracked by the pandemic this year. Data volumes are growing exponentially, and with 5G underway, data will grow at even faster speeds.
For businesses, if the right data management approach is not taken, we will have a big problem. Public awareness and spotlighting of data privacy have grown dramatically with data breaches making headlines and data privacy becoming a hot topic across the world.
The pressure is on for businesses to map out a clear data architecture for access, management, privacy and security. Particularly with remote work trends, mandating the use of devices that are secure and cloud-based systems where data management discipline can be applied will be high on the agenda for businesses.
There will be an increased focus on analytics as we recognise the value of our data and focus on abstraction in IT. Data analytics will increasingly support intelligent decision making, and strengthen compliance stances within organisations. In the coming years, expect more businesses to make analytics a priority as we customers realise new data opportunities and the possibilities enabled by AI and ML.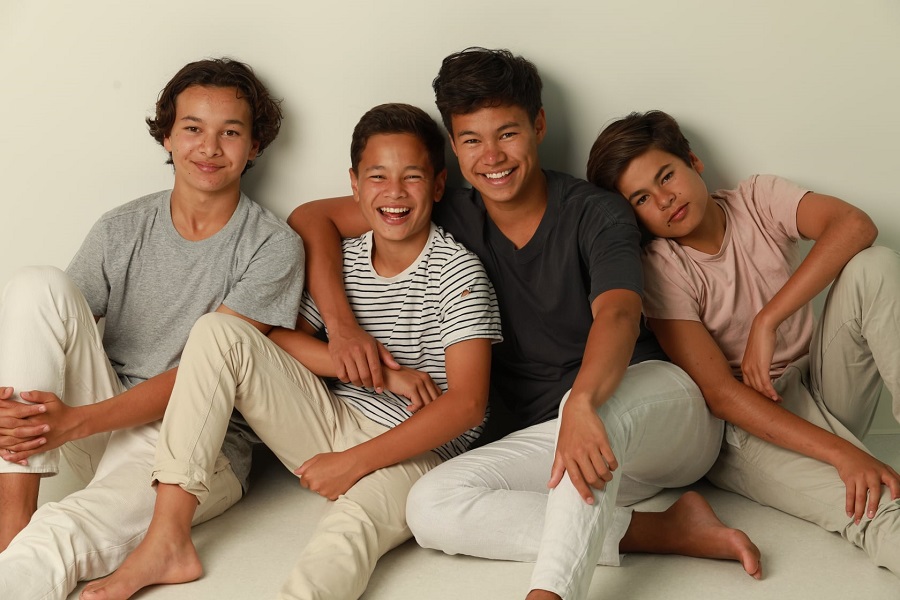 14. How do you balance life and work?
If there's one thing that's important to me, it's making time for my family. I have four boys, all in their teenage years, so it can be a real challenge to spend quality time with each of them. Luckily, we share a love for rugby union and we're all members of the East Rugby Club where we can enjoy each other's company while the boys are on the field, and I'm refereeing.
There are games every weekend and trainings twice a week, so incorporating this into my schedule means I have dedicated time outside of work ensure I don't neglect my relationships with my kids.
15. What do you enjoy doing in your free time?
The free time I do have left, I spend with my wife — without her the whole thing would fall to pieces. We've been married for 21 years now, and the secret to our success has been enjoying a weekly date night. This standing date night is usually on a Friday or Saturday evening, where we spend two, three hours without the kids, just chatting and we do this without fail.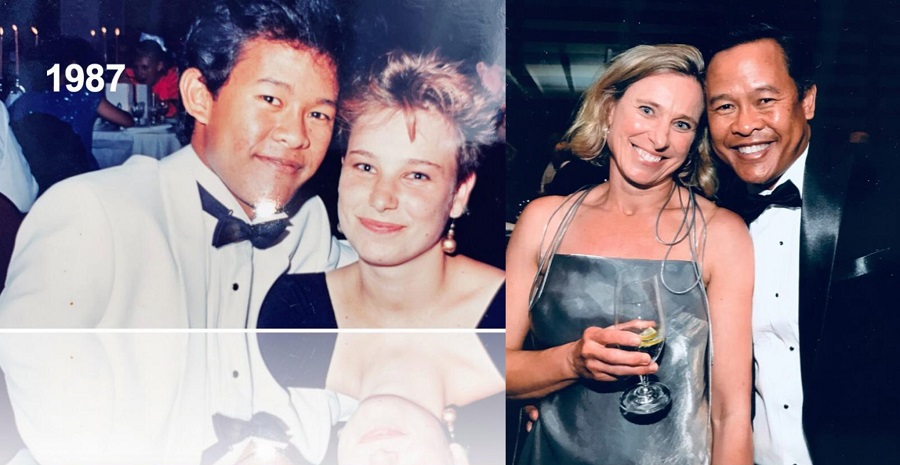 About Commvault
Commvault is a worldwide leader in delivering data readiness, enabling customers to intelligently manage data with solutions that store, protect, optimize and use data. Commvault software automates mind-numbing IT tasks and makes data work harder for customers— so they can gain invaluable insights for their businesses. Commvault solutions work across cloud and on-premises environments, leveraging the digital tools and procedures already in use. Commvault software, solutions and services are available from the company and through a global ecosystem of trusted partners. Commvault employs more than 2,300 highly-skilled individuals across markets worldwide, is publicly traded on NASDAQ (CVLT), and is headquartered in Tinton Falls, New Jersey in the United States.
For more information visit https://www.commvault.com/