Businesses are caught up in a paradox. On the one hand, customers expect personalised experiences, and to deliver, you need to know who they are, what they want, and why they want it. On the other, customers resent brands that bombard them with advertisements on social media, in their inbox, and even in real life.
In the words of writer and thought leader Dave Frankland, today's customers are entitled. And since we are all consumers, we are all entitled – which is not necessarily a bad thing.
Frankland's book The Entitled Customer tells the story of the modern-day consumer. With technology at our fingertips, we are more informed than ever before. And we crave information – hard data, genuine reviews, and so on.
What's more, our exposure to information is, for the most part, curated. We use ad blockers and spam filters to tune out the noise from the never-ending stream of ads. We choose who we follow – and unfollow.
The Entitled Customer got me thinking: how can we, as business owners, marketers, executives, and employees, meet today's consumers' expectations without assaulting their senses? And how can we leverage the social listening power of LinkedIn to achieve just that?
Is less really more?
A few months ago, LinkedIn launched a feature that let you see how often your connections publish posts. It was likely designed to use the time-tested power of peer-to-peer competition to get us to post more often. And besides, who doesn't love a good snooping tool?
Out of curiosity, I had a look (you can too, here). To my surprise, I discovered that some people were creating 80 pieces of content a week!
While it must be noted that this calculation includes Stories as well as other forms of content, to me, this seems excessive. Publishing content on LinkedIn is about providing value to your network in a way that positions you as an industry authority. Surely, no person has 80-plus interesting, informative, original thoughts to share each week. Certainly, no person has the time to carefully consider and compose high-quality copy that speaks to their target audience's pain points.
Less is more – and that's not just a hunch. According to Frankland's book, during GDPR in the UK, many companies put their marketing on hold and slimmed their mailing lists to comply with the new privacy act. As a result, sales went up.
Here's how you can put this mantra into practice on LinkedIn:
Quality over quantity – always
Posting content on LinkedIn is key to unlocking the platform's full potential, but like most things in life, quality trumps quantity every time. As a general rule, aim for three posts per week. If you can only manage one or two, that's fine, too.
Add value
Your posts should contribute something of value – your take on an industry trend, your top three tips, or a how-to, as examples. Don't just post for the sake of posting; instead, be generous with your expertise. No one ever loses out by being helpful.
Don't spam people's inboxes
Think of LinkedIn as a town square. If you're going to wave billboards in people's faces, they will not respond positively. But if you build relationships and engage in meaningful conversation, your time, effort, and kindness will repay dividends. Only message people privately with a podcast link, article or insight you genuinely believe they will find interesting. Unless solicited, don't go in for the hard sell.
Creating bespoke experiences
If less is more, how can we make what remains impactful enough to nurture relationships, drive new sales, and hold onto loyal customers? The answer could lie in creating bespoke experiences.
Here are three stats to get you thinking:
Eight in 10 consumers are more likely to purchase from brands that create personalised experiences.

Seven in 10

consumers say they exclusively engage with personalised messaging.
Brands that create personalised experiences see revenue increase by

6 to 10%

.
How can you create bespoke experiences for your customers here on LinkedIn? How can you win them back day in and day out?
Here's my advice:
Write for your target audience
In case you weren't already aware, you are not your customer. What you might find interesting or helpful may not align with what your customers want to read. Imagine you're face-to-face with a client. What questions do they have? What are they worried about? How do you make them feel heard and understood? Mirror this in your posts, and the authenticity will shine through. Guaranteed.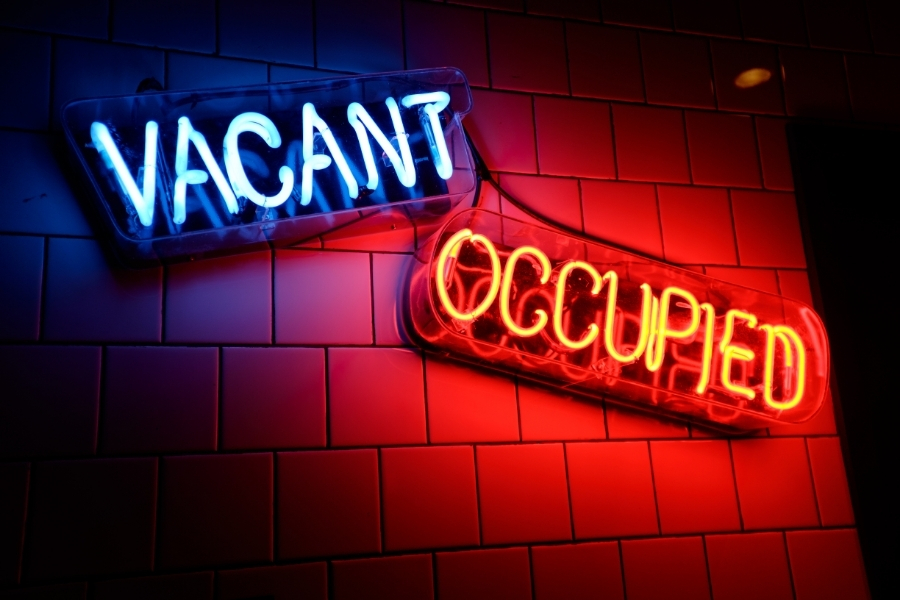 Reply to comments on your own posts
I recently saw someone on LinkedIn draw a parallel between not responding to comments on your own posts and not working the room at your own party. Engage with the people who take time out of their day to add their two cents – remember, relationships are built one sentence at a time.
Flatten the path to purchase
Bespoke experiences answer customer questions before they can even ask. Consider what you can do to flatten the path to purchase. A big one: include your contact information in the (tricky to find) Contact Info section and your About section. Don't make it difficult for a profile visitor to reach out – make it so easy it's almost irresistible.
Relationships matter – a lot
Ever met someone for the second or third time only to be greeted with a blank look? They don't remember who you are, because the two, three, four conversations you've had failed to add value to them.
That's one extreme. The other is catching up with an old friend. I live in Sydney, but my childhood friends are scattered across the country and world. When we talk, it's like no time has passed. They know me, and they understand the context of what I'm saying. They can fill in the blanks with ease.
You don't want to be the me, me, me person on LinkedIn. Greed isn't good, and you should not be looking to spam or one-up every person you interact with. You want to listen actively and grasp the bigger picture of your target audience's wants, needs, and challenges. It takes time and effort to truly listen, and shortcuts don't work.
You can't and shouldn't automate relationships on LinkedIn. Not only is it against their user terms, but it's also a sure-fire way to be ignored. Instead, create meaningful touchpoints that feel personal:
Comment on people's posts
Personalise your invitations to connect
Share podcast episodes, relevant posts and articles with your contacts
Use voice messages
Little actions build big reactions. In an era of hybrid events and less face-to-face interaction, authentic digital connection has never mattered more.
Let's get personal for a minute
My dad died in late 2019. It put things in perspective. People are everything, and relationships are not to be undervalued. In 2020, I vowed to do better, be better for my clients, to keep in touch and personalise my service. But I was in the lucky group that benefited from the shift to online in the wake of the pandemic. Busier than ever, I couldn't fit one more thing into my schedule.
As we pass the mid-point of 2021, I'm reviewing my new years resolutions and realising that my resolution has slipped a bit. I am back to actively split-testing what I do, managing my time so that I can focus on quality, not quantity.
Because for me, less is more.