Insights from the 50 Pro Tips for 2020 Ebook
Building a great sales team and culture is not an easy task. For starters, everyone is selling themselves when they go into a job interview and salespeople are no exception. And with terms like "tenacious", "a way with people", "a drive to exceed goals" as standard buzzwords in sales recruitment ads, you're likely to be interviewing similar candidates. So how do you identify the good from the great?
Everyone is time-poor, but sales managers and leaders cannot afford to skimp on hiring great talent when it comes to sales. That's why we put together 50 Pro Sales Tips for 2020, an ebook full of valuable advice from sales culture to self-improvement and working with others, to lead generation and negotiation skills. Because it's time to look past the buzzwords and down into what skills are really behind the best sales reps. And the very best way to understand that is from the experience and expertise of other sales professionals.
Use these insights as you develop your job description, hire and coach the reps on your team.
Know your customer inside out
All good sales reps know their product, but the best ones know their customer even better. They put themselves in the shoes of their target market to build trust and ongoing loyalty.
According to Aaron Tobone, Chief Information Officer at Provider Assist, a good sales rep understands the importance of timing and context to build a customer relationship.
"Be proactive in understanding what is happening in your customer's business so you can have contextual conversations and provide valuable advice. This is how you build continued trust," says Aaron.
Building on the facts
Just like you can't build a home with weak foundations, you shouldn't build a relationship with flimsy data.
A lot of sales reps will talk about opportunities and forecasting deals without a lot of hard facts to support them. The best salespeople, however, start with the facts and develop a strategy from there.
"When selling, customers want to see results you have achieved for relevant businesses. Always start with the facts, make sure you backup your stories with hard data," says Nick Hultink, Sales Director, Commercial at Salesforce.
These reps usually input lots of data into a CRM like Sales Cloud, they don't just look narrowly within the data, either, but try to find patterns across multiple accounts.
Not confined to silos
With 78% of customers expecting consistent interactions across departments, a good sales rep will break down silos between teams. They will also take the time to initiate a constructive discussion about lead scoring and qualification to improve the entire sales process. After all these, teams are working towards the same goal.
"If your marketing and sales teams are not aligned it can impact your ability to find prospects and convert them into customers. If you have a marketing team that is feeding leads from campaigns to your sales team, you have 'warm' leads ready to be nurtured," says Josh Harding, Head of Client Sales, Criterion Conferences.
This kind of cross-functional thinking applies to other areas of the business too. Sales reps that see the benefits of communicating with marketing, service and even finance teams, to find mutually beneficial outcomes are the sales reps you want to invest in.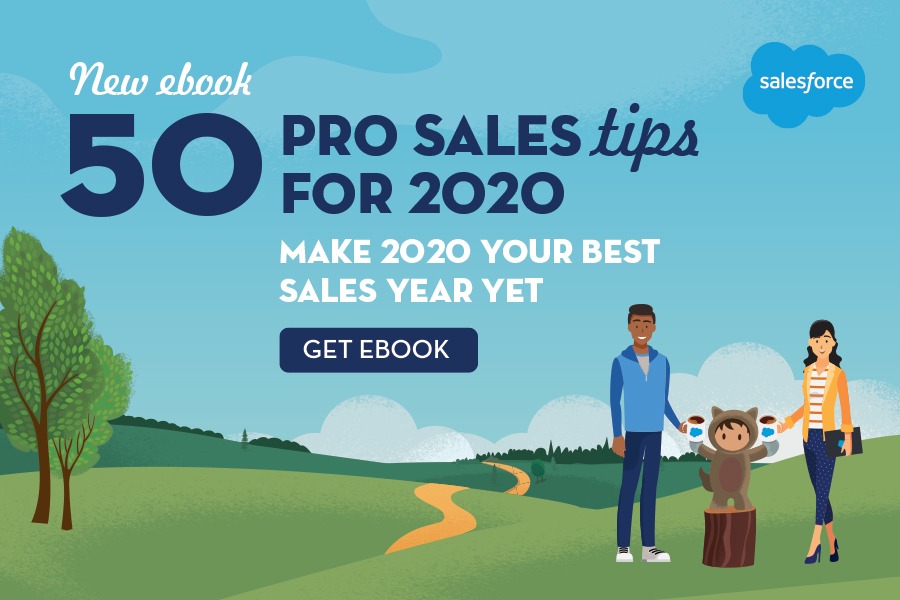 Technologically literate
Salespeople like to move at pace, so most don't want to be bogged down by unoptimised spreadsheets and administration. When interviewing your next sales rep, get a sense of the tools and technologies they use to get a deeper understanding of their customer.
A sales rep that embraces and understands the benefits of artificial intelligence technologies is an empowered sales rep. AI can streamline work and help reps make smarter decisions, particularly around customer behaviour predictions.
Can work on the fly
Recent events have shown the positives of staff being able to work from anywhere. And while sales reps may be virtual sellers for now, when they return to face-to-face selling you want a sales rep who can optimise their time when they're out and about.
There are an abundance of apps available for sales teams to turn their phones into an indispensable sales tool. Good use of business apps can help reps act with urgency to whatever their customers and employers need.
Look for someone who loves learning
"A rut is a coffin with both ends kicked out", says Marcus Cauchi Fism, Channel/Enterprise Sales Expert at Sandler Training UK.
Great salespeople will take the lead on their professional development by looking for insights from anyone. Be that from their managers, peers, and even their customers.
"What worked 10 years ago might not be what works today. Read, watch, listen every day. Study sales like any other profession to stay current," says Marcus.
On top of learning, a good sales rep will constantly evaluate themselves to ensure they're improving and moving forward. There should be a sense of fulfilment from learning something new just as there is from crushing a sales quota.
While not every sales rep you hire will have all the skills listed, recognising their ability to build these skills is what will set a good sales rep and an eventual great sales rep apart in an interview. And they're the sales rep you should aim to hire for your team.
Find more ways to build the best sales team with our 50 Pro Sales Tips for 2020 ebook.
Read more from Salesforce:
It's time for sales leaders to rethink how they lead