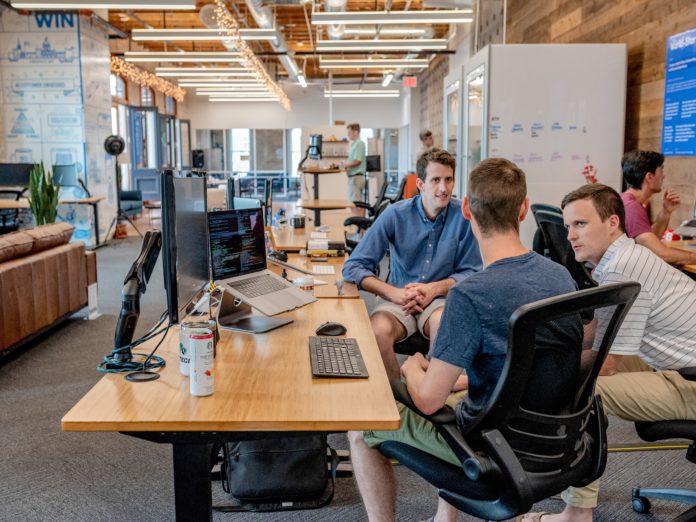 Win business and do it with the least amount of time, effort and energy.
A message I constantly repeat is the reminder that in most businesses with margins of 20% or more, a 10% improvement in conversion generally increases profit by 40% or more. And the thing is that a 10% improvement in conversion is VERY achievable if you commit to driving more efficiency into your first meeting and proposal process.
Notice I didn't say "Getting better at closing and objection handling."
These are important skills. But this is generally not the real problem.

Let me take you through a few considerations for improving efficiency in this area.
1. Confirm the need
The first thing to consider is how effective you are at creating or confirming an emotional need BEFORE you agree to provide detailed proposals and pricing.
Until there is a problem to solve what you're selling is NOT a solution. Ask yourself "How could I consistently share and create discussion around the problems that I or we are MOST effective at solving for our ideal target customer?" Could you visualise those problems to make them easier to discuss? Is there a diagnostic you could have people do prior to or during your early meetings? Is there a third party report you could send prospective customers that highlights problems you solve with your services or products. The better you get at highlighting and educating your ideal target customers on the problems you solve the better your conversion rates will be.
2. Confirm commitment level
Next, consider whether you need to introduce a customer commitment level that's required before you spend more than 30 minutes on a written proposal or pricing. What would you want the prospective customer to do, say or share BEFORE you agreed to commit time and effort to writing proposals and providing detailed pricing? The big point I'm making here is that for most salespeople, too much time is wasted writing proposals and providing detailed pricing for people that are either not ready to buy or not ready to buy from you. Writing proposals makes us feel like we're making progress and a fat pipeline makes us feel safe as salespeople. But none of us get paid to write proposals and provide pricing. So, we need to make sure the time and effort we put in is correlated to the amount of genuine commitment the prospective customer has given us. If you're not sure how to quantify whether a prospective customer is ready to buy, search my other posts on the IDEA model and other strategies for quantifying prospect commitment.
3. Simplify the process
Next, consider whether you can simplify the process of creating proposals and pricing you write. Consider which part of proposal writing is taking the MOST time and effort and find 3 ideas for reducing this.
Once again, too much time is wasted doing up detailed solutions when an email confirming high level discussions and offering more detail if they would like to proceed is much more effective. Often creating a generic capabilities or solutions document with case studies, testimonials and other supporting information enables salespeople to deliver lots of content without re-inventing the wheel every time they have to write a proposal. These don't even need to go into a document as a lot of this information can exist in a capability document you attach to proposals or even a web pages you provide links to. I'm not saying you can't do major tailoring for important proposals BUT only spend time doing this for prospective customers that have absolutely committed to doing business with you, your way and at your price.
4. Develop closing and objection handling processes
One last thing you should consider is whether you do have highly developed closing and objection handling skills and processes. The goal must always be to help prospective customer's buy your solution but that doesn't mean people won't need your help' guidance and enthusiasm to make decisions.
Some questions to consider are "Have we written down all of the common objections we face in both engaging prospects and selling our solution?" Remember a problem identified is a problem that can be solved.
Once you know what the objections are the next question is "Have we developed strategies we can deploy throughout the sales process to educate the customer on why common objections should not be a concern or reason to not proceed?" Avoiding objections is significantly more powerful than handling objections and a much more pleasant experience for the customer.
And finally, "Are we practicing our solution presentations, closing and objection handling skills in a manner that genuinely improves our skills and conversion rates?" One of the most powerful strategies in this area is to role play live opportunities the day before a proposed solution is presented to the prospective customer. This is also a great place to role play pricing objections and responding to customer negotiation strategies. If you do this in a team setting and get other salespeople to role pay the customer everybody learns, and everybody improves in this area. And even better – you don't need to pay an expensive consultant like me because it is all in-house.
Let's wrap this up by reminding you that the goal is NOT to provide lots of people with pricing and written solution plans. The goal is to win business and do it with the least amount of time, effort and energy. The question to consider at your Kick Off and throughout the year is "What are the most efficient and effective ways to convert interest into confirmed need and genuine opportunity into new customers?"