Whether we like it or not, when we enter the job market – go looking for that next great opportunity – we're entering a competition. A competition that, ordinarily, will see many contenders and only one winner.
As somebody that has, over the last 3 years, seen in excess of 4000 applicants for the circa 350 jobs I've been assigned to recruit for though, I have to tell you, most salespeople seem to subscribe to taking the path of least resistance – the easy, or lazy, way out. And it speaks volumes as to their likely work ethic. They're not very competitive in their efforts.
In exactly the same way as the business you currently, or, used to work for needs to cut through the noise and stand out in a market where buyers are increasingly more informed, as a candidate you need to do the same thing. Especially as a sales candidate! If you can't or won't go to the effort of distinguishing yourself to a future employer… well it kinda suggests that you can't/won't in the job either.
80% of roles get filled by organisations without needing to use a recruiter or advertise
When you're in job-search mode, you need to think and act like a marketer – in order to get in front of your 'prospect' – and then act like a sales professional. (And here's a hint… 80% of roles get filled by organisations without needing to use a recruiter or advertise their role. It's called the 'hidden job market' and it's one of those 'somebody who knows somebody, who knows somebody' kind of things. Which means having a good looking resume will only work for 20% of the opportunities out there).
So, what does marketing yourself look like?
Well, there's this platform. Maybe you've heard of it? Called LinkedIn?
Let me digress. I'm sure you'll be quite familiar with the Coca-Cola sign which sits in place of pride at the top of William Street, in Sydney. Right at the gateway to the equally as renowned Kings Cross? That sign has been there since the 1970s. It has seen various iterations from its original clapperboard version, to neon lighting, to LCD and now LED. Coca-Cola Amatil reportedly pay a six-figure sum to the City of Sydney to be able to display the sign.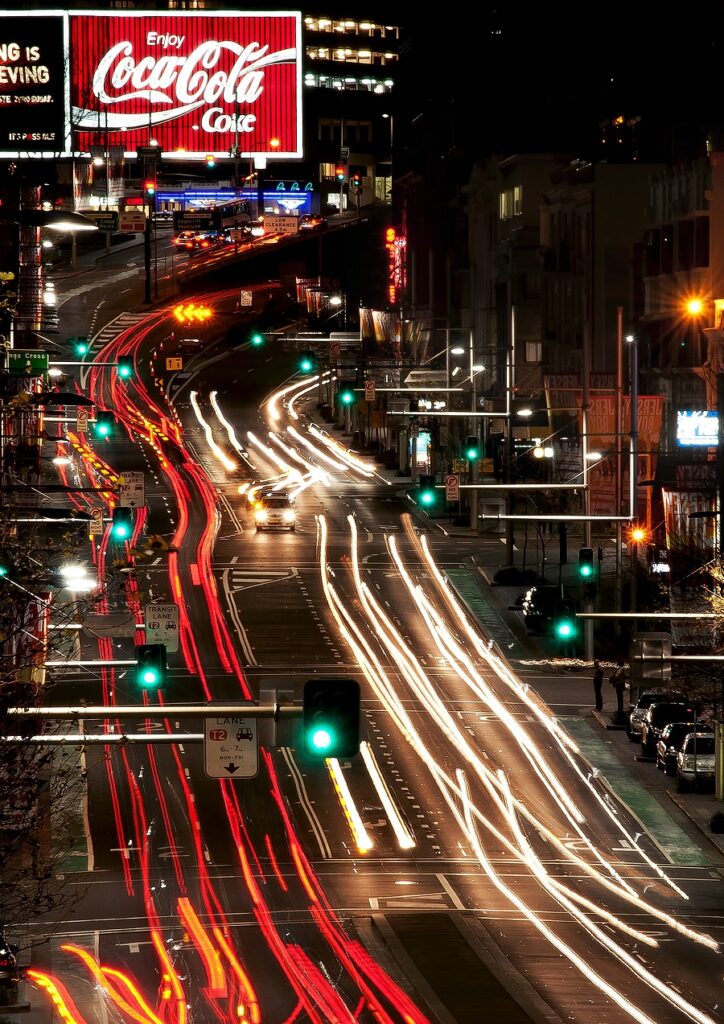 So what?
The fact is, your LinkedIn profile has the capacity, if managed properly to act just like that famous Coca-Cola sign. This iconic billboard has tens of thousands of vehicles – and occupants, more importantly – driving past it every day. And hundreds of thousands of tourists every year. They are treated to a dose of 'top of mind' advertising as they drive or walk by. Your LinkedIn profile has the same, if not greater, potential. What do people – possible hiring decision-makers – see when they come across your 'Coca-Cola' sign? Something minimalist or fading like the 1970's version of the sign? Or something compelling, that stands out and causes them to put the brakes on and investigate further?
Here are five practical tips you can do to both stand out and grab attention – and better market the value proposition you represent to potential employers.
Practical Tip #1– use a descriptive headline that positions what you are professionally, rather than your current job title. Eg.

"I drive revenue growth in Cloud-Enabled Technology Solutions. Challenger sales black belt."

or

"Prospector | Lead Generator | Opportunity Creator | Revenue Maximiser | In B2B Services"


Practical Tip #2 – the next place a hiring manager is most likely to look is at your 'Experience' section. What I see here, time and time again is the job title (which is OK) followed by either a beautiful promotion piece on the company you work/worked for, or, a list of your routine duties. Don't do that…

Instead, write about your accomplishments! Tell us what you've achieved! Things like % revenue growth; %market share gained; % of annual target achieved; sales awards; Consider describing your core attributes…

► High-energy and fearless — I do whatever it takes to deliver value to clients and partners
► Self-starter — I have a bias towards action, appreciate cut-through, and prefer a fast-paced, constantly changing work environment
► Natural leader — I pride myself on the ability to lead and motivate teams
► Self-motivated — I work with minimal supervision while achieving daily, weekly, and monthly goals
► Problem solver — I independently translate high-level goals into actionable plans
► 10+ years — business development experience (B2B), plus some enterprise sales experience


Practical Tip #3 – get to work on getting endorsed.

If you have 500+ connections on LinkedIn and for your top 3 Skills you've only been endorsed by 15, or 27, or 44 people… that doesn't really say what you want it to say about your skills, right? However, if I see "99+" against the top 3 then you continue to be of interest and worth potentially exploring/meeting.


Practical Tip #4 – if you can add to all of that a consistent level of posting of thought-provoking content; content which is insightful and valuable which clearly positions you as somebody who knows what they're talking about in their field, that's gold. Now I'm really interested to meet you. And if you don't have time to do all that posting yourself, then at least be commenting on others' content with consistency. As a hiring manager I can see that stuff on your profile. It sets you apart, believe me.


Practical Tip #5 – whether you've already applied via the usual channels (responding to an ad), or, whether you're wanting to get yourself noticed by an employer that hasn't advertised a role but you'd love to work there… connect with them on LinkedIn – but don't just hit the 'Connect' button and pray. Hit 'Connect', add a note… and a link to a video you've shot, introducing yourself! (It doesn't have to be up on YouTube – you can use a link from your personal Google Drive). In particular, add some insights on their business in your video. What are some trends you are seeing in their market right now that you can help them capitalise on?

We use this to connect with potential candidates for jobs we are looking to fill and acceptance rates are as high as 66%, with individuals routinely commenting on how much they enjoyed the 3-minute video intro.
So, these are the fundamental things that you can manage and refine which will see you more effectively marketing yourself as somebody who is worthwhile considering. Remember, marketing don't make the sale. But they do create the interest and that's what you need to do first and foremost if you want to land that next ideal sales role.
If you need any advice as a candidate or as a hiring manager, please connect with me via LinkedIn.