LinkedIn is home to over 55 million companies advertising more than 24 million job opportunities, and every minute, three people are hired on the platform.
The numbers paint a vivid picture: LinkedIn is the place to be for job seekers.
LinkedIn is a smorgasbord of opportunities. I'm sharing the best LinkedIn tips that will help job seekers to squeeze every last bit of value out of LinkedIn.
These are not my tips. I've opened the floor to some amazing Australians that live and breathe the careers space.
Here are 10 expert tips on extracting value from LinkedIn: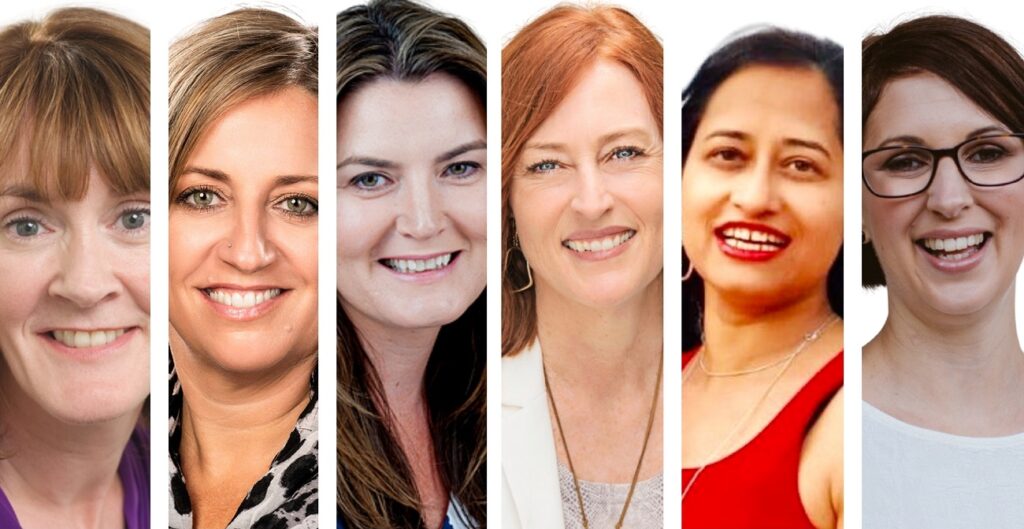 Angela helps her clients navigate the highly competitive job market through individualised career coaching.
1. Create your hit list.
Write down ten companies you'd jump on the opportunity to work at. What do they have in common with you? Do your values align?
2. Follow company pages.
Head to each business's LinkedIn company page and click follow. Now, you'll get notified of new hires, promotions, changes at the company, and, crucially, job opportunities.
A recruiter for the tech industry, Rebecca was awarded LinkedIn Top Voice 2020.
3. Stand out with your About section.
A recruiter looks at five-plus people, all with similar skillsets. How will they decide who to call? I call it "getting your character off a page." If your character seems interesting, you are more likely to get the call.
Clare is a career coach and job search strategist that guides you in becoming the CEO of your career.
4. Utilise LinkedIn messaging with professionalism.
Being CEO of your career means having the systems in place to enable you to efficiently and effectively promote your value to potential employers. Messaging is part and parcel of communicating effectively throughout the job search process, however, getting this right can be overwhelming!
5. Utilise LinkedIn recommendations.
Aim for three strong recent recommendations. When asking for recommendations, reach out to those who been privy to your great work. If you are searching for roles with a particular skillset, ask your referee to focus the recommendation on your positive traits relevant to that type of role.
Gillian is a Forbes Council career coach, keynote speaker, and award-winning master resume writer.
6. Analyse your profile through the eyes of a hirer.
Hirers want people who offer value to their business. What does your target hirer see when they look at your profile? What shared connections do you have? How relevant are your skills to their business? What impression do your headline and photo make on them? How credible are you in your subject area or field? What does the tone of your past posts say about your communication style and values?
7. Don't confuse visibility with credibility.
Use LinkedIn well, and your actions can help you stand out to potential hirers. Abuse it, and it can damage your job hunt. Be strategic with what you post and how you communicate. Don't damage a relationship by asking for favours too early. Respect others' time, opinions, and rights. Consider how posts or comments may impact your brand. Visibility is not the same as credibility.
Shilpa is a career strategist, coach, and best-selling author and speaker that helps people who are stuck create impactful careers.
8. Do not try to be someone that you are not.
It will come back to bite you in the face. Or it will push you towards the restlessness of being an imposter. Your authenticity can be your biggest magnet on this platform.
9. Do not ask for help.
Instead, add value without any expectations. You will create some beautiful relationships. I have got my best employees and 90 per cent of my clients from LinkedIn.
Jo is a career change coach helping people work through career transformations without stress.
10. Look for people, not jobs.
Lead with your curiosity by finding people on LinkedIn who work in companies you are interested in or careers you want. Get in touch to organise a quick chat or send them a few questions when you connect. Be honest and authentic about why you are reaching out.
The information they give you will help you understand the job market, the companies you are interested in, and new areas you might want to move into. And your new contacts will know you are looking for a role. They may even let you know if they hear of anything.
Thank you Angela Farmeary, Rebecca Jarvis, Clare Phelan, Gillian Kelly, Shilpa Kulshrestha, and Jo Green for your contributions.