COVID has accelerated digital transformation as businesses have been forced to go virtual. Companies tightened spending with added scrutiny in the purchasing and approval process. Organisations were not ready for communication in a remote working setting and sales professionals needed to understand new methods to connect with customers. The customer experience evolved at a very fast pace.
In a two part series, Head Of Sales interviews sales leaders on their views on the year gone by and their outlook for the new year.
Part 1 (Lessons from 2020), the first part focuses on how the changes in demand impacted the sales profession. How did your sales team handle COVID's impact and the changes in market demand? What strategies were implemented to minimise the impacts of the changing landscape? What are the biggest takeaways for 2020?
Part 2 (The outlook for 2021), focuses on internal challenges that organisations will face and the external forces impacting revenue and growth. What are the biggest internal hurdles for 2021 and what can be done about it? What do you see as the two biggest external factors impacting revenue for 2021 for sales and how will you respond? What growth opportunities exist in 2021?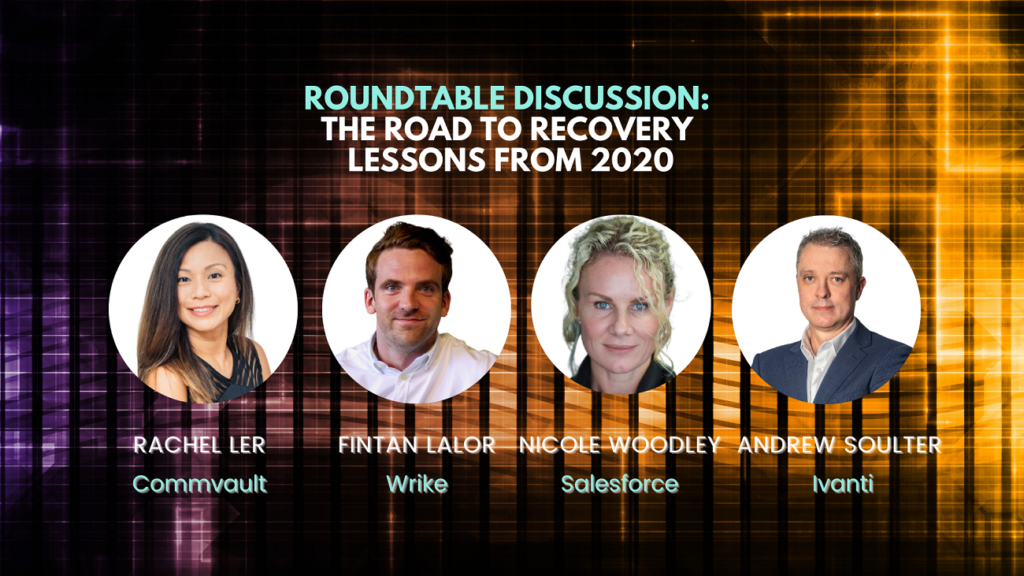 For Part 1 (Lessons From 2020), roundtable contributors include:
Rachel Ler, Vice President & General Manager APJ, Commvault. Rachel is an experienced sales Leader with over 19 years of sales leadership, direct and channel sales. Commvault is a leader in delivering data readiness, enabling customers to intelligently manage data with solutions that store, protect, optimise and use data.
Fintan Lalor, Director of Sales & General Manager, APAC, Wrike. Fintan leads Wrike APAC with the core focus to focus on expanding across APAC through new business, expansion and customer retention. Wrike is a global intelligent workplace platform that helps team plan, manage and complete work at scale.
Nicole Woodley, Regional Vice President, Commercial Sales, Salesforce. Nicole is an experienced sales leader who has been a trusted advisor to the customers in IT for over 20 years. Salesforce is the world's most trusted customer relationship management (CRM) platform bringing together marketing, sales, commerce, service and IT.
Andrew Souter, Area Vice President APAC PreSales, Ivanti. Andrew is responsible for managing the Pre-Sales team in the areas of Endpoint Security and Management, Service Management and Asset Management. Ivanti automates IT and Security Operations to discover, manage, secure, and service from the data centre to endpoint to cloud.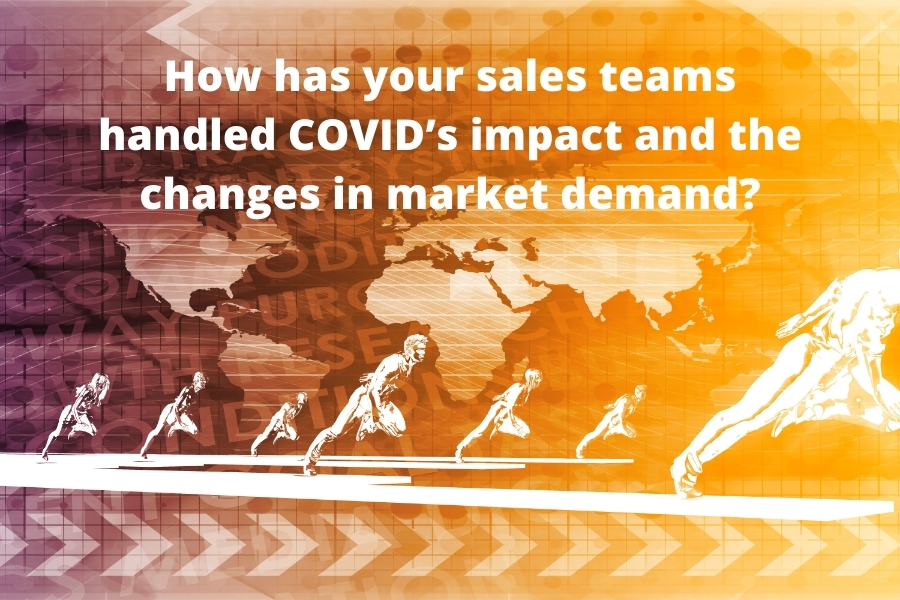 How has your sales teams handled COVID's impact and the changes in market demand?
The past year has accelerated digital transformation and cloud-first strategies across organisations at a speed we've never seen before. As businesses were forced to go virtual, one of the first challenges our sales team had to overcome was how to continue to engage new customers. When COVID-19 hit, we found that cold contacts were increasingly harder to warm up and finding the right contacts also proved challenging, as cost approval structures tightened. All of this had to be overcome without the traditional personal contact opportunities so critical to relationship building.
Our sales team had to re-learn the best way to approach new leads
In the face of this, our sales team had to re-learn the best way to approach new leads in more effective, and importantly not intrusive, way. We now initiate many more conversations through social media, before moving to emails and then live conversation. It is even more important than ever that our team be very deliberate in their communication agenda to ensure we are not wasting anyone's time. This includes being extra mindful of prospects 'personal life agendas' and giving maximum flexibility of when and how to partake in meaningful conversation.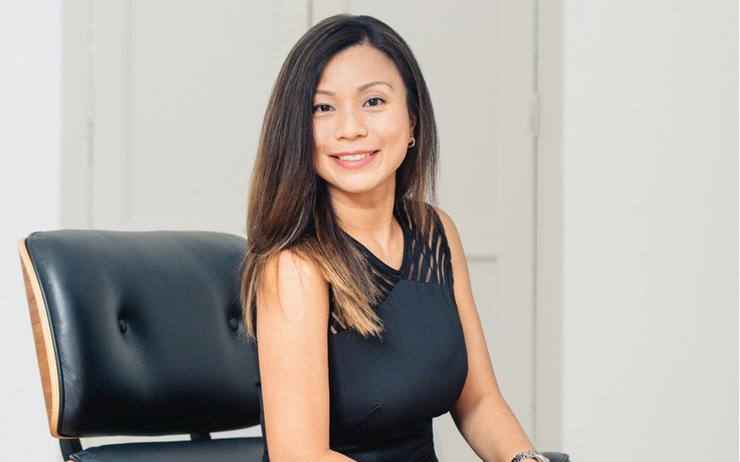 As businesses are tasked to manage more data than ever, data management across different endpoints and data protection and recovery became an even higher priority. With many not able to go to physical locations to perform installation or maintenance, digital native businesses and cloud-first strategies have become critical. Even before the pandemic, ransomware was on the rise, and we have long understood the importance of data security and -observing the market demand, so our sales team were able to gauge customer needs and pivot conversations towards tailored standalone disaster recovery solutions that simplifies the customer experience.
The rapidly evolving situation that COVID-19 came to be, resulted in explosive technological change across organisations. As many businesses were forced to transition to remote work, many had to revamp their digital approach to maintain continuity amid the chaos. Workplace tools that enabled productive and collaborative work, in turn, saw a huge uptrend in market demand.
45% of Australian organisations still did not have basic video conferencing solutions and only 17% had collaborative work management platforms in place
In the early days of the pandemic, many organisations were still ill-prepared to facilitate collaboration and communication in a remote working context. In fact, we published a study just a few weeks after the start of the pandemic that showed that 45% of Australian organisations still did not have basic video conferencing solutions and only 17% had collaborative work management platforms in place.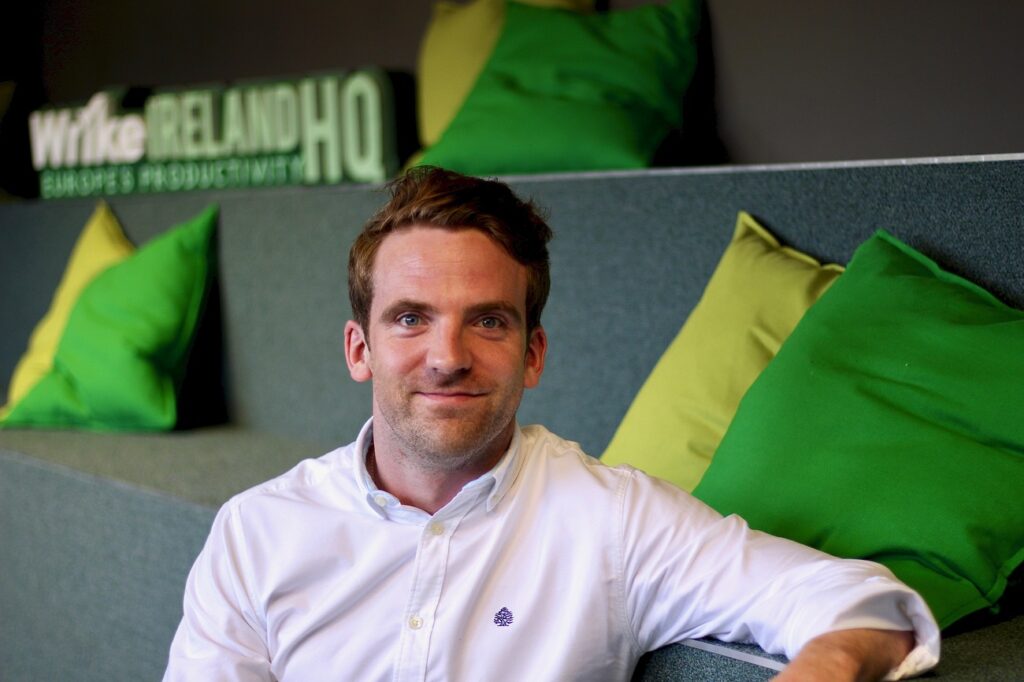 This gap meant that businesses had to pivot rapidly to overhaul their digital infrastructure and implement technologies that were fundamental to the virtual office. In this context, our sales team experienced customer requests and expectations in greater volumes, and with more urgency than ever before. Customer requests became on-demand.
In response to this, our team had to ramp up the velocity at which we engaged with customers as well as ensure the solutions we provided were still both tailored and personalised. Most business was conducted over the phone to ensure we could get an in-depth understanding of the challenges our customers are faced and provide solutions that would ultimately add value. Having a well-trained sales team of specialists, equipped to deliver on-demand customer service, was critical to deal with greater volumes of demand that were dire in nature.
Our sales team's been remarkable. Where we feared the team moving out of the office environment may fracture collaboration, but to the contrary, teaming and connectedness is at an all time high. Overall, people seem to have accepted the change and resiliently found a new functional normal. We've definitely been fortunate to have the Salesforce platform which has enabled us to easily pivot to WFH. The team has a single view of all data, real time reporting, insights from analytics and simple tools for easy collaboration.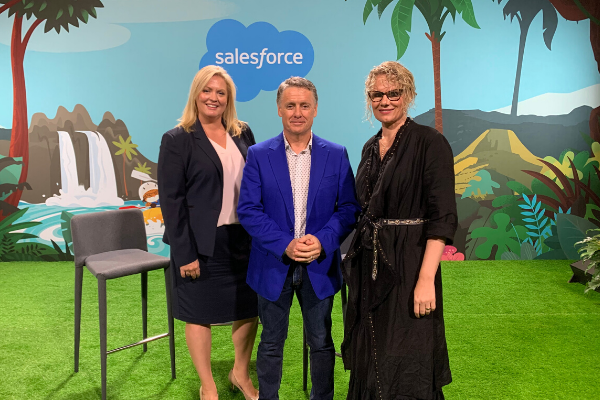 The team did experience disruption in some customer engagements. What was interesting was the contrast we saw. Sadly some industries were significantly and negatively impacted eg travel and transport while others were presented with exciting opportunities for growth through digital engagements eg some of our commerce customers who were able to capture growth through online engagements.
My team was quick to adapt their approach to sales and maintaining relationships with their customers. Once reliant on less-frequent but more meaningful face-to-face meetings over coffee or lunch, the team ensured they invested more time in connecting with the remote customer to achieve similar outcomes. And because our portfolio is largely designed to give remote workers a better experience, identifying customers' pain points and implementing the appropriate solutions has been seamless.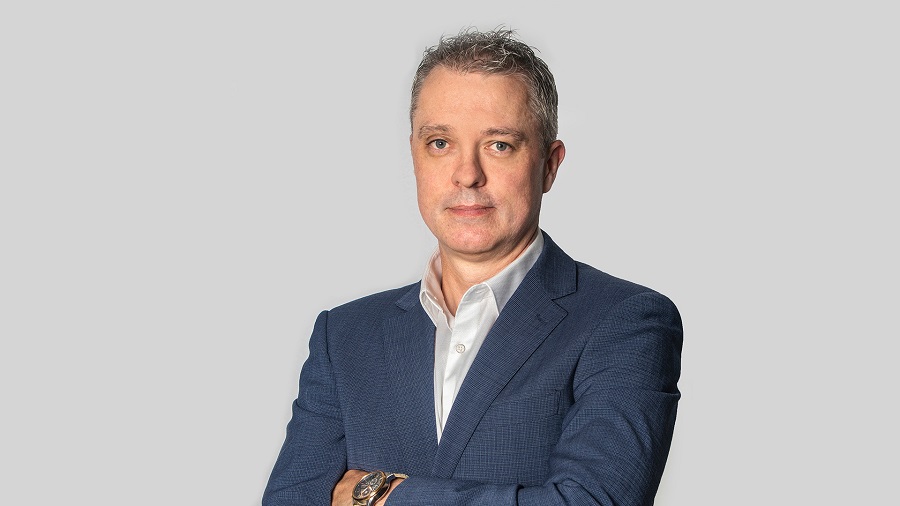 We saw a spike in demand for user experience, management and security solutions as companies shifted to remote working. As customer's budgets shrunk, they relied on our sales teams for advice on how to use what was left to address the immediate needs. This largely involved prioritising investments into remote management and security solutions.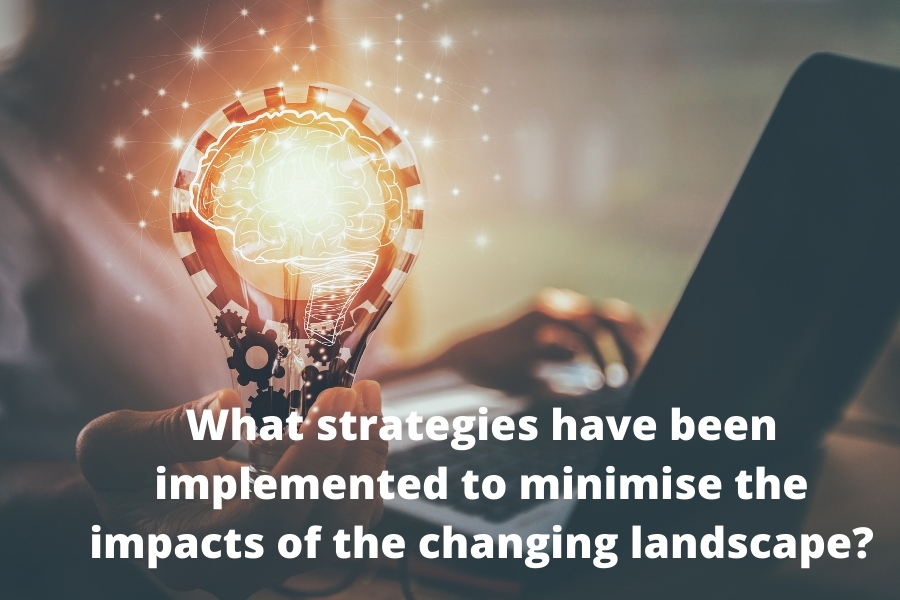 What strategies have been implemented to minimise the impacts of the changing landscape?
At the start of 2020, we introduced our Inside Sales Team, when the scale of the global pandemic was still unbeknownst to us. The team was created as we were seeking new ways to connect with customers and enhance the customer experience, even within our existing base. It proved to be a very timely investment as when COVID-19 hit, we had a team who was equipped and trained to provide value to customers with the right content that was both meaningful and relevant.
As much of business is now conducted over the phone, having a dedicated Inside Sales team that's focused on delivering customer success and is equipped with the skills and knowledge to help customers with their digital and cloud journeys, was a key differentiator for us. Afterall, the pervasiveness of the internet makes it easy for any customer to find information online; having a team to work closely with customers to ensure they get the personalised service they require to adapt to the data demands of today's digital world, delivers a better customer experience.
Our partner ecosystem is a key driving force in these times as well, combining the best of breed in sales and technology that can only add additional benefit to our customers. We announced recently our strategic partnership with Microsoft Azure, bringing simple solutions to our customers from our deeply integrated joint solutions all through a single, modern UI.
To facilitate a new kind of demand from customers, we were laser-focused on how we qualified their needs, and follow-up on that to walk them through the entire evaluation process.
In the beginning, our key challenge was the greater volumes of demand and increased pressure for timely responses. To do so, we honed into our four pronged approach to satisfying our customer expectations and needs. This meant leveraging our customer success, professional services and support teams to provide specialised services.
By setting divisions within our sales team, we were able to demonstrate attentive service and value. On top of this, it allowed us to increase the speed at which the team worked together and responded to customers, with dedicated high-touch service that was specialised and relevant.
Our people are our front-line to our customers, and caring for them has been a priority during lockdown. New programs have been rolled out to encourage greater communication and feedback, bespoke surveys have helped us create initiatives to monitor and improve well being and mental health, investment has been made to ensure we all have functional and safe work spaces.
Our business strategies continue to focus around our customers and how we address business challenges, enable business growth, improve employee productivity and provide constant innovation and insight. For example, recent announcements at Dreamforce showed how we are enhancing workforce engagement to aid sales and service agents; workflow automation to provide greater agility and insight; and scalability of the Salesforce platform which helps customers meet compliance and industry regulations.
While our selling strategy remained largely unchanged, we reinformed and adjusted our go-to-market message. To successfully sell, you must pinpoint how your product is helping your customer solve their business challenges, which dramatically changed when COVID-19 hit. By listening to our customers' needs in shifting their focus from data centre migration or launching a new application, to instead securing their end-users or rolling out a mobile strategy, we were able to alleviate the impacts of the changing landscape.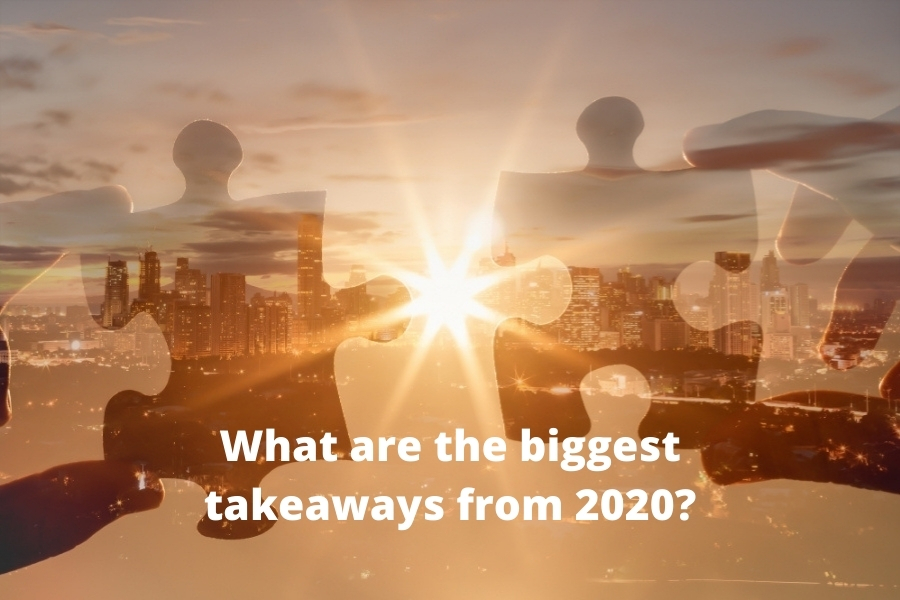 In general, what are the biggest takeaways from 2020 for you?
My biggest learning was that with the right skills, any job is possible. In the past, we were always hindered by geographic distance and not being able to take certain jobs due to location. Now, a worldwide job is a regional job as we normalise remote working and technology is advanced enough to enable us to take jobs from any location.
My other big takeaway is that customer experience has been transformed entirely. Gone are the days where we were insistent on forming physical leads and face-to-face meetings with customers. Today, what we've seen a growing expectation from customers for primarily digital touch points that can help them get information quickly and efficiently. We were well aware that customers were rapidly tiring of yet another Zoom call, so greater digitalisation of more of our key assets has made a significant difference.
Being at the forefront of digital transformation, we already had a team working behind the scenes – even before the pandemic – to revamp our website which we rolled out this year. We have focused on improving the customer experience through digital engagement even more, especially now where it is more difficult to locate or contact customers. With our new website, we were able to make sure we provided customers the entry point they needed to access digital assets and any information they needed, at any given point in time.
While the market has fundamentally changed and customer expectations are reaching new peaks, employees' expectations are also higher than ever. Operating in a fast-paced and ever-evolving environment, sales teams have greater expectations that their employers are able to provide them with the tools (be it skills, knowledge or technology) that can enable them to do their job at the best of their ability. Being at the forefront of collaborative work technology, we were able to make sure our teams were equipped with the right technologies and tools to enable the best work.
Overall, it has been a challenging year for sales. There has been more pressure, more expectations and more rapidity. Looking at sales individuals, it is resilience that sets people apart. Times that call for change and adaptation, are times where resilience comes to get people through the challenges and set-backs.
It's a year I'll happily put behind me, but also a year that has challenged me to find new ways of working and showed me the power of resilience.
Through COVID we've all been challenged to identify new ways of thinking, engaging and working to endure. There is no new normal yet, it's a constant evolution and one we need to embrace with creativity, empathy toward others and resilience. Be aware of your own well being and mental state as our business life blends more than ever with our home and personal life. Careful balance is key.
2020 has been a year of complete disruption for us, our customers, vendors, partners and resellers. My biggest takeaway from this disruption is that when one door closes, another door opens, meaning many opportunities were unveiled by those organisations who pivoted their approach out of necessity. I expect this momentum in forced innovation to continue throughout 2021.
Roundtable: The Road To Recovery – The Outlook 2021, to be published in January, this article focuses on the internal challenges that organisations expect to face and the external forces impacting revenue and growth. What are the biggest internal hurdles for 2021 and what can be done about it? What are the biggest external factors and how will organisations respond? What growth opportunities exist in 2021?
Subscribe to the email newsletter to receive this article to your inbox.