COVID has accelerated digital transformation as businesses have adapted to a virtual marketplace and flexible work arrangements. What role does people performance management play? Will companies loosen spending? Hear is what the experts say are the biggest challenges for 2021?
In a two part series, Head Of Sales interviews sales leaders on their views on the year gone by and their outlook for the new year.
Part 1 (Lessons from 2020), the first part focused on how the changes in demand impacted the sales profession. How did your sales team handle COVID's impact and the changes in market demand? What strategies were implemented to minimise the impacts of the changing landscape? What are the biggest takeaways for 2020?
Part 2 (The outlook for 2021), focuses on the internal challenges that organisations will face and the external forces impacting revenue and growth. What are the biggest internal hurdles for 2021 and what can be done about it? What do you see as the two biggest external factors impacting revenue for 2021 for sales and how will you respond? What growth opportunities exist in 2021?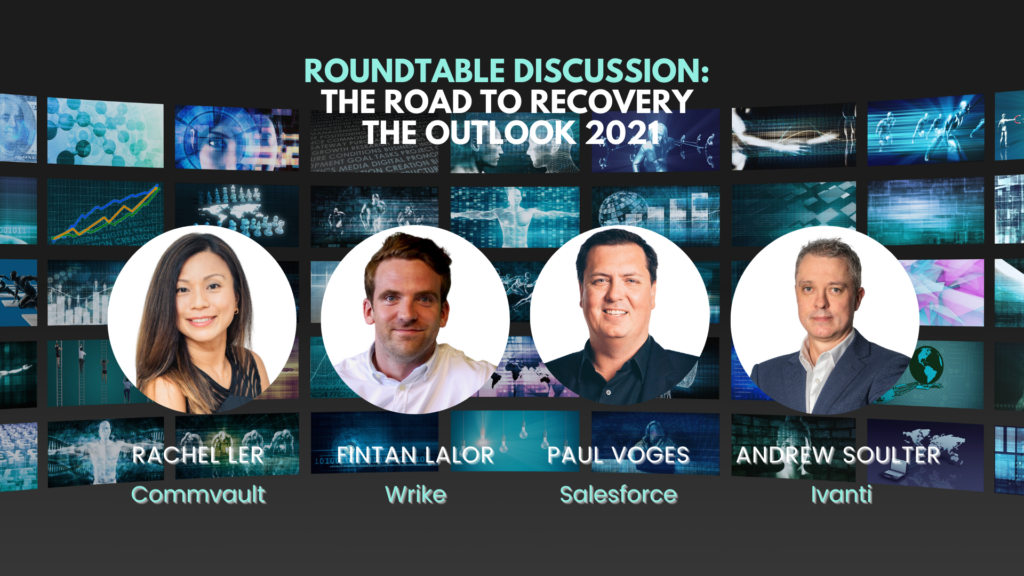 Roundtable contributors include:
Rachel Ler, Vice President & General Manager APJ, Commvault. Rachel is an experienced sales Leader with over 19 years of sales leadership, direct and channel sales. Commvault is a leader in delivering data readiness, enabling customers to intelligently manage data with solutions that store, protect, optimise and use data.
Fintan Lalor, Director of Sales & General Manager, APAC, Wrike. Fintan leads Wrike APAC with the core focus to focus on expanding across APAC through new business, expansion and customer retention. Wrike is a global intelligent workplace platform that helps team plan, manage and complete work at scale.
Paul Voges, Area Vice President – Commercial Business, Salesforce. Paul has enjoyed a 24-year career in the technology industry and is a people-focused general manager. Salesforce is the world's most trusted customer relationship management (CRM) platform bringing together marketing, sales, commerce, service and IT
Andrew Souter, Area Vice President APAC PreSales, Ivanti. Andrew is responsible for managing the Pre-Sales team in the areas of Endpoint Security and Management, Service Management and Asset Management. Ivanti automates IT and Security Operations to discover, manage, secure, and service from the data centre to endpoint to cloud.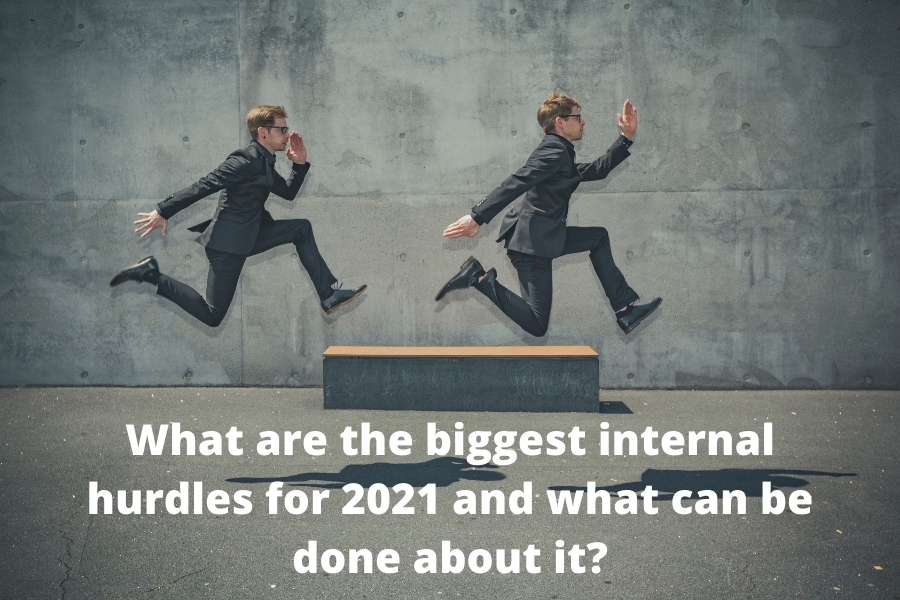 What do you see as the two biggest internal hurdles for 2021 and what can be done about it?
The biggest hurdles in 2021 will most likely be around people performance management, which as leaders, lies at the core of our roles. For most of 2020, managing our teams over Zoom has been a real challenge, and one that will linger throughout 2021. There is no doubt that the pandemic has brought a new way of working, or what some would call, the workplace of the future. But unfortunately, this has come with the lack of meaningful conversations and deep connections, caused by the decline in face-to-face interactions. At a time where people crave empathy and connections from their leaders, we still have some way to go when it comes to leveraging technology to facilitate our full authenticity and empathy to come across on screen.
Another foreseeable hurdle that companies will have to navigate will be around creating a conducive and more collaborative environment. It will be at each employee's discretion to spend more time on Zoom to collaborate for example. What used to be a given in an office environment, has now become an option, due to screen fatigue, Zoom-bombing and content overload. And it's no secret that collaboration over Zoom is significantly low compared to the level of collaboration in an office environment. Moreover, from a sales perspective, history has shown time and time again that solutions to problems don't come overnight, by a single person. Instead, they come as a result of team work that's anchored in a deep understanding of various customer challenges and what customer parity means. This level of teamwork is near impossible to achieve without the right cadence of proven face-to-face collaboration,
In saying that, I believe innovative tools will soon be available to help boost collaboration in a virtual world. However, we've yet to see a tool that comes with the right environment and/or set up to inspire and generate great brainstorming ideas. How do we then create an environment that's conducive for people to stay online to bounce ideas off each other and build upon each other's ideas?
Building from the trends seen in 2020, I suspect that business leaders will be met with greater expectations from their workforce for flexible working arrangements. In fact, our study on remote working revealed that a large majority of Australian workers hoped their employers would be more open to flexible working conditions after the pandemic (72%).
Regardless of how or where employees work, leaders will also need to make sure these arrangements are not detrimental to productivity. It is likely that leaders enabling new flexibilities, will draw a fine line between healthily monitoring activity levels, and exerting big brother powers over teams.
Measuring productivity should not impact employee privacy, and trust. Finding healthy ways to build trust with remote teams through transparency will be key. Whether it is through enabling more seamless communications or increasing workflow visibility through technology, it is critical organisations find ways to nurture a culture of transparency with employees no matter where they're located.
Another foreseeable priority is to ensure leadership styles evolve with the times, and leaders make sure they support the human needs of their team. People are now seeking more empathy and sentiment can change quickly. To do this, one tip is to gain a strong understanding of what drives happiness among teams – this will ultimately inform employee wellness strategies. Without this, it will be near-impossible for leaders to create solutions to keep employees both engaged and supported.
The two greatest challenges for sales leaders will be how to onboard and engage talent and how to manage performance, morale and motivation. Leaders and employees will likely need to continue navigating changing movement and COVIDSafe restrictions which vary by state and often require remote work. While many may feel they've mastered this, there's always room for improvement.
At Salesforce, we have built an onboarding process that works remotely but still encompasses our culture. We want all new joiners to understand and align with our founding vision of a company centred around Trust, Customer Success, Innovation, and Equality. Open communication, transparency and access to support from other new joiners, passionate long term employees and internal diversity and equality groups helps employees feel connected and welcome in a human-centric remote work culture.
We believe sales teams which work to a clear vision statement, small steps and measurable milestones which the team can align to and track throughout the year and reaching out to solicit and learn from customer feedback are crucial to high performance. Backed by regular and clear two way communications, the team will be more resilient to the challenges thrown at them and more likely to reach the end of 2021 proud of their work.
While we have all settled into remote working as the new norm, it does come with drawbacks that will continue to impact teams in 2021 – employees working in silo, away from the collaborative environment of an office and unable to interact with their teams or customers the way they once did, are experiencing a unique type of fatigue. At the start of the pandemic, organisations were committed to ensuring culture did not falter in the digital workspace, and this commitment should not waver next year.
With remote working now an established practice and not an interim solution, we will also need to rethink how we manage relationships in sales. It's common practice for salespeople to take-prospects out for coffee or lunch to pitch in a more neutral and candid setting. While we have tried to bridge this gap in creative ways such as virtual wine tastings, or by simply having more frequent and lengthier conversations with our current and potential customers online, finding new ways to foster these important relationships will be a hurdle to overcome in 2021.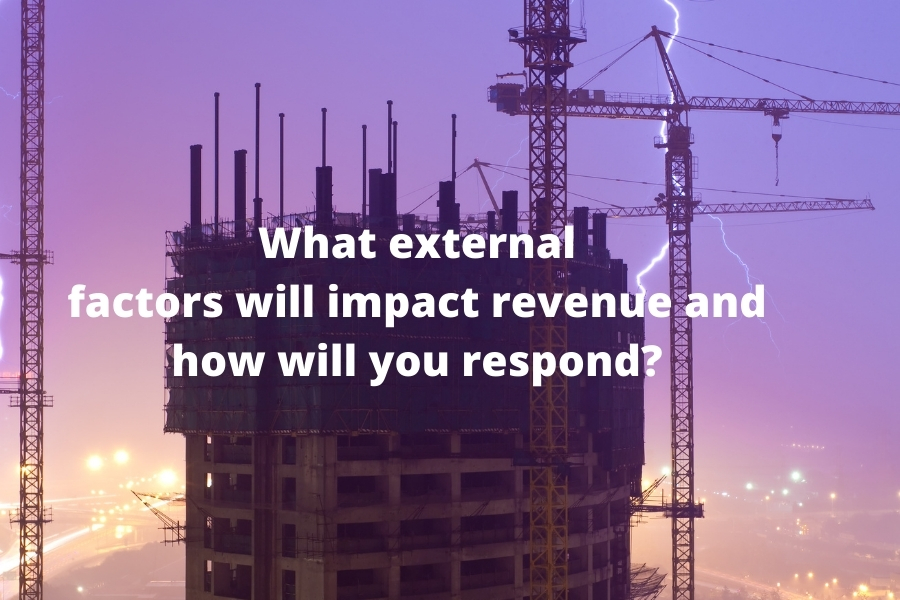 What do you see as the two biggest external factors impacting revenue for 2021 for sales and how will you respond?
The ongoing impact of COVID-19 and the global recession are likely to be the biggest external factors that will impact sales revenue in 2021.What we're seeing is that, the lingering impacts of the pandemic are slowing down the decision-making process in the sense that we are limited in how or how fast we engage with customers, which is only via phone calls or emails primarily. However the delay we're seeing in decision-making stems mostly from customers taking much longer during the evaluation stage. While the pandemic has increased demand for tech solutions such as data management and SaaS, it has also slowed down the sales cycle.
The global recession will also most certainly impact sales revenue for tech companies. With budgets frozen, long-term projects and spending will take a hit, which will have an impact on vendor stability. Every aspect of a technology budget will face scrutiny, and some cuts are easier than others. According to IDC, global IT spending is expected to decline by 5.1% worldwide to $2.25 trillion, as the economic impact of the COVID-19 pandemic continues to drive down some categories of tech spending and short-term business investments. So this is definitely something tech vendors should take into consideration when planning for 2021.
IT services spending will decline, mostly due to delays in big new projects, but a large portion of services revenue will be relatively protected from spending cuts where it relates to the management, support, and operations of technology, which is now fundamental to business performance and viability. However, when all is said and done, the early adopters of cloud and other digital technologies will be best positioned to ride out this kind of storm with the least amount of disruption from an operational perspective.
In the world of business, having competitors in the market that offer products and services of similar nature is at most times, an inevitable reality. At Wrike, we operate in the collaborative workplace technology environment – meaning we are up against other competitors who offer products of similar nature. In this competitive market, differentiating ourselves from new and old players is more important than ever to ensure market saturation does not impact sales revenue.
To set ourselves apart, customer experience needs to come to the fore as a key brand differentiator to define brand and customer success. Investing in the customer journey is one of the most cost-effective and impactful ways to make an impression on new and existing customers. Customer experience naturally lends itself to professional collaboration so the ability to provide exceptional customer journeys will ultimately help establish strong relationships that are integral to driving the bottom-line.
Another external factor that can influence sales revenue is the ability to stay relevant in today's fast-paced world. Every day, we see different products and new technologies constantly released – innovation never stops, and there is heightened pressure for companies to stay relevant and new. While keeping pace with today's fast-moving landscape is important, organisations need to make sure they do not lose sight of their purpose.
At Wrike, we make sure our dedicated product team are in constant collaboration with the customer facing teams to ensure visibility over customer feedback and that development teams have clear understandings of where problems exist. Those who stay fit-for-purpose and can keep their pulse on market movements will be best positioned to stay relevant.
No trend is bigger than the continued uncertainty driven by the COVID-19 pandemic. While we've all learnt lessons from 2020, there is no instant fix in 2021 and businesses are faced with a year where they will need to continue to evolve and change beyond the pivots and innovations they used to make it through 2020.
How staff are able to adapt to a second year in this next normal environment, how COVIDSafe restrictions change and evolve as governments deal with the pandemic and how businesses view customer led innovation will all play a role in the conversations we have with customers and prospects.
If you head into Sydney's major business districts, everything is already on, or primed to be on, 5G. With the technology now readily available in Australia and the adoption of cloud-first strategies increasing across the board, sales will see a huge migration to the cloud and shift away from on-premise solutions, particularly for the small to mid-market.
For many industries, 2020 was characterised by an onslaught of cyberattacks. The increasingly volatile threat landscape will cause an upward trend in the adoption, and sales of, zero-trust security solutions.
Companies are unlikely to commit to large projects in 2021 until they have greater visibility on how the recession will impact the Australia long-term. The prolonged impact of COVID-19 in other regions such as the US and EMEA will also continue to influence decision making in the local market.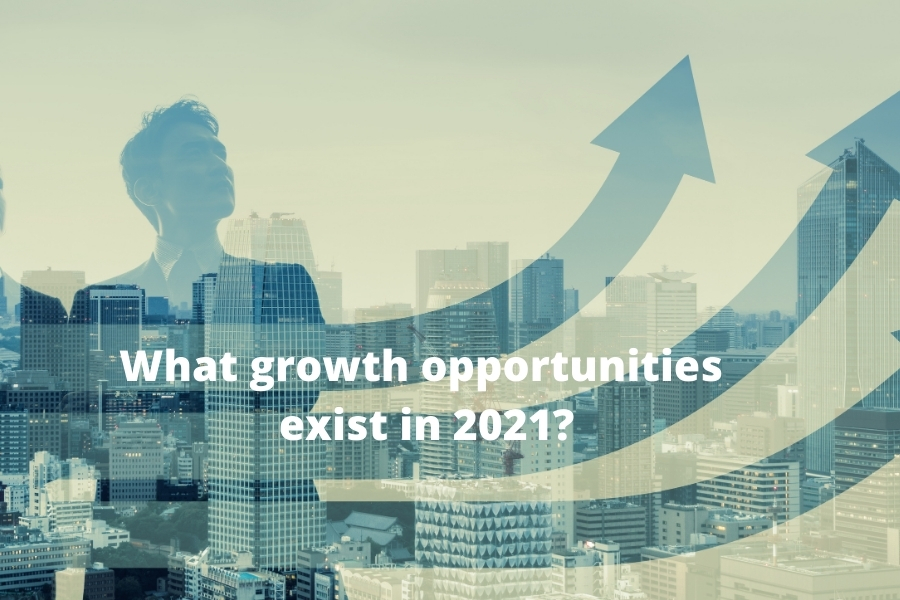 What growth opportunities exist in 2021?
The volume of data generated by employees, organisations, individuals has spiked exponentially in the past 12 months – more photos, more emails, more tags, more social media usage, etc. The big data analytics market is a goldmine for businesses to explore and capitalise on. Moreover, it's no secret that big data drives cloud adoption in enterprise, which in itself, is another growth opportunity. The COVID-19 pandemic has largely proven to be an accelerator of cloud adoption and extension and will continue to drive a faster conversion to cloud-centric IT. According to IDC, the strongest growth in cloud revenues will come in the as a service category – public (shared)cloud services and dedicated (private) cloud services. By 2024, the as-a-service category will account for more than 60% of all cloud revenues worldwide.
We're also increasingly noticing that customers are after simplified solutions, a one touch, a self-service type of solution. That's why we're seeing the emergence of automation which for example, can make data available for sales teams, anytime, anywhere with minimal human intervention. As much as possible, we need to safeguard future processes with automated steps to ensure tasks like failover, such as disaster recovery, can take place on their own. As we go into 2021, automation and intelligent data management into new cloud native and hybrid environments to bring value to customers will definitely come to the fore as a growth opportunity.
What happened in 2020 has reshaped the way businesses will operate for the long haul. And while digital transformation has been fast-tracked, many organisations will still play catch-up next year. Innovations to workplace technologies will continue and companies that can set their employees up for success and productivity will be the ones with a competitive advantage.
AI technologies are still extremely relevant in that context. While AI is not new, its range of business applications is growing quickly, bringing automation and optimisation at different layers of an organisation. We are seeing more and more customers seeking this, looking at eliminating unnecessary, obsolete, or repetitive and low-value tasks, to give employees the time to focus on work that drives actual value to the bottom-line.
A relentless focus on the customer and their changing needs and wants has to be at the centre of any growth plan. Customer facing teams will need tools which allow them to focus on the customer and to deliver no matter the COVIDSafe environment they work in. Think platforms which connect all customer data and put it at the fingertips of your sales team, workforce scheduling so the team can work safely and commerce solutions which power online ordering and fulfillment.
The best sales leaders will embrace the challenges of uncertainty and continue to invest in building their team's capability to be resilient, agile and laser focused on the customer.
As remote working continues into 2021, I see huge growth potential in user-friendly, self-service solutions that alleviate pressures from the help desk and facilitate a more efficient and productive remote experience. As businesses continue to strive to do more with less, salespeople who can easily prove ROI on those technologies that secure, streamline and automate processes for businesses will succeed.
I also believe there will be more mergers and acquisitions in 2021 that will strengthen portfolios across the industry. Sales teams will benefit from being able to provide more holistic solutions under one brand.