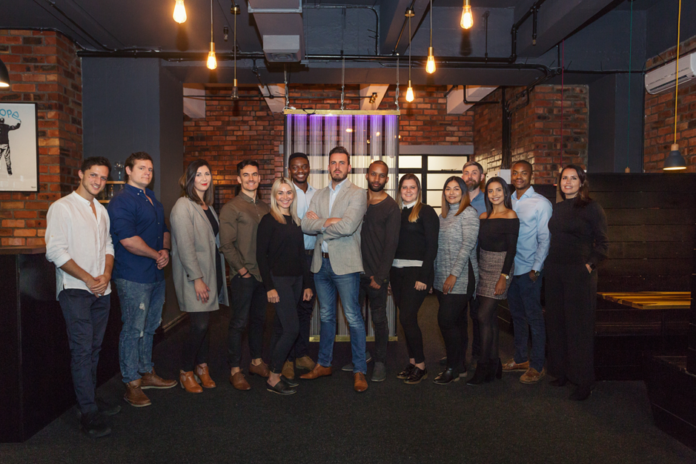 About the Role / Company
This global digital company with its amazing multiproduct financial solutions pre-integrated in the cloud platform is taking its technology & growth to the next level.
A new hybrid Regional Sales Director ANZ role has been introduced in Australia/NZ where the key target sectors are Superannuation, Asset Management, and Insurance. It is critical that you have a deep network in these sectors and have worked in an enterprise software product company. The product will speak for itself, far advanced digital technology which has been well launched and embedded with over 600 companies in the world included market leader of this sector.
Reporting to the Director in Asia, you will be responsible as a key contributor to the business growth strategy in above sectors. As a trusted Senior leader in sales growth, you will be proactive and focus on this changing digital technology, engage, plan, help design (with support), support the implementation, and deliver this world class technology.
Responsibilities
Prospecting and producing a strong sales pipeline in the market sectors in ANZ.
Presenting the solutions to clients, and other stakeholders (comfortable with C-Suite)
You will be identifying the opportunities, from initial engagement to contract closure.
Provide strong communication skills F2F and verbal.
Provide solutions that can be perceived to be complicated to non-IT stakeholders.
Communicating effectively to internal & external parties effectively
Being able to provide solutions to clients' challenges offering multi – products within this digital cloud platform.
Able to attend networking and industry specific functions and meetings.
Provide best practice for negotiation of contracts.
Other responsibilities will be requested from time to time.
Skills and Experience
You will be a qualified & experienced Senior level Sales Executive who have successfully delivered software solutions to the superannuation, asset management and insurance segments.
This role will be working predominantly from your home office so you must be comfortable to work independently and be motivated and proactive to succeed.
You will have strong engagement & comfortable working with senior management teams with strong business acumen. Understand the different challenges from IT to Marketing Stakeholders when introducing state of art customised digital technology.
Benefits
A rare opportunity to be part of a great multiproduct for digital platform.
Great supportive management & technical teams.
Will pay up to $200K + super (OTE 350 – 400)
How to Apply
To apply online, please click here. Alternatively, for a confidential discussion, please contact Toni Jacobson on 0429 841 882.
Seniority Level
Mid-Senior level
Industry
Computer & Network Security
Financial Services
Information Technology & Services
Employment Type
Full-time
Job Functions
Sales
Business Development
Salt provided pay range
This range is provided by Salt. Your actual pay will be based on your skills and experience — talk with your recruiter to learn more.
Base pay range
A$180,000/yr – A$200,000/yr