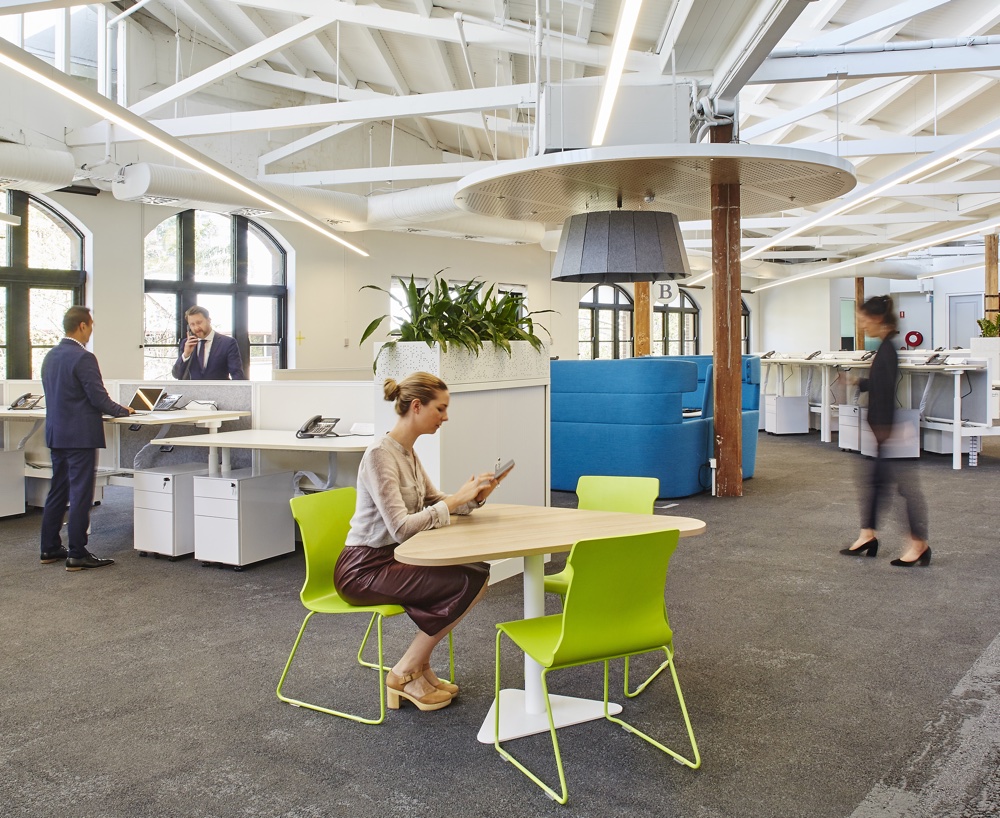 About the job
National Sales Director – Sydney Office – Permanent Full Time
A little about us:
At Domain Group, our vision is to inspire confidence for all of life's property decisions. Driving this vision are our values: Open Minds Open Doors, Passion is Contagious, Have Adventures and Leap, Grow, Repeat. Together, our vision and values are what keep our work honest and meaningful. If they resonate with you, this might just be your next home too.
Behind our value of Open Minds Open Doors is our belief that different life experiences bring much-needed perspectives to the table, and so we're committed to seeing things through each other's eyes. We're proud to be an equal opportunity employer that celebrates our diversity of race, beliefs, sexual orientations, gender identities, age, disability status, marital status and more – so that every single one of us can truly feel at home here.
A lot about you:
As our National Sales Director, you will lead our residential sales teams to offer relevant solutions to clients, execute key initiatives, drive new product and campaign outcomes, and to deliver exceptional customer service that combined supports us to achieve our Commercial goals.
You will be a born leader who will guide the team to achieve sales targets. You will be someone who can broadly apply structured thinking to complex problems to determine the optimal outcome for the business. You will naturally have a growth mindset, be able to drive the sales process from plan to close, and have business acumen.
A day in the Life…
· Own and exceed annual sales targets within the residential real estate segment
· Align and engage your team with business unit goals
· Execute a strategic plan to achieve sales targets
· Partner with customers to understand their business needs and objectives
· Understand category-specific landscapes and trends
· Team leadership in line with company direction
· Build BDE teams and create strategies to successfully execute new business projects
· Support external partner relationships
· Develop alignment with external partners and the relevant teams within their group
· Prepare management reports with detailed analysis and commentary of revenue and market share
· Support the launch of new products, campaigns and marketing initiatives into the market
· Monitor sales targets considering client yield and revenue and relevant ratio and profit aspects
· Support prioritisation of initiatives and campaigns for the Commercial division to ensure we can deliver on key priorities and goals and drive commercial outcomes for the business
· Track product performance and usage and escalate issues and opportunities to the relevant Product teams
· Manage the performance and development of direct reports
The successful candidate will have:
· Sales leadership experience at a Director level
· An understanding of the property market in Australia
· An ability to communicate, present and influence all levels of the organisation, including executive and C-level
· An ability to build personal credibility and influence key stakeholders
· Proven ability to meet revenue targets
· Proven ability to articulate the distinct aspects of products and services
· Proven ability to position products against competitors
· Demonstrable experience as head of sales, developing client-focused, differentiated and achievable solutions
· Excellent listening, negotiation and presentation skills
· Excellent verbal and written communications skills
· Highly developed interpersonal skills and problem solving skills
· Proven ability to multitask, manage and prioritise work and meet deadlines
Why you will love us:
At Domain we know that when people are happy they tend to work better and have greater work satisfaction. So here at Domain, we look after our team. We encourage a healthy work-life balance, flexibility, have a leading parental leave policy and wellbeing leave available. You'll also have access to discounts across a range of services like healthcare, entertainment; food, gas and electricity (just to name a few!).
So…what happens next?
We will give your application the attention it deserves and you will hear from us either way. If it's a good match, one of our recruitment consultants will give you a call (so make sure you keep your phone handy!).
Interested?
Go on then, click apply, we would love to see your application pop up!
*A note to recruitment agencies: We have this role covered; there is no need to get in touch. We do not accept unsolicited agency resumes and are not responsible for any fees related to unsolicited resumes. Thanks