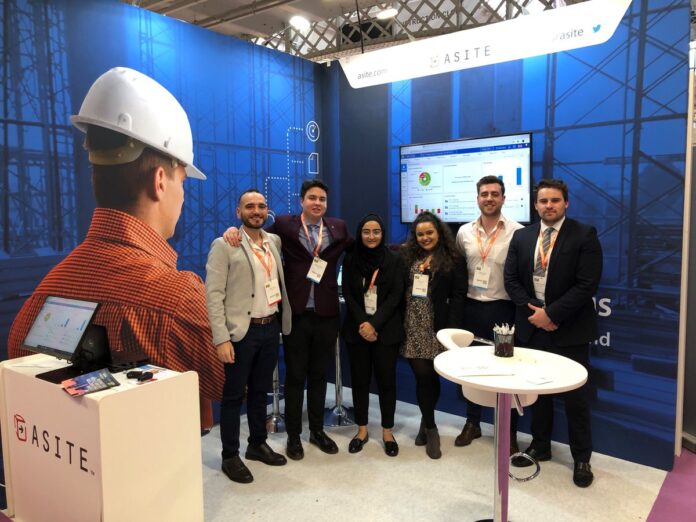 Overview
We are looking for an experienced Head of Sales to contribute to our company's sales objectives in the APAC region. Your responsibilities include developing and supervising the sales team and building long-term client relationships. As the Head of Sales, you should use your creativity and thorough knowledge of sales processes to provide innovative ideas for business growth.
Company
Asite is a dynamic construction technology with offices around the world. Established in 2001, the business has developed a market-leading platform serving a rapidly transforming industry. Asite is involved with many blue-chip companies, from Laing O'Rourke, Transport for London, Metropolitan Transport Authority (New York), Aldar (Abu Dhabi) and many others. The system provides companies with full project lifecycle solutions that facilitate productivity increases across the workforce. With steady profitable growth over the last 10 years, the business is now geared for an exciting expansion that will bring with it many opportunities as part of being a technological disrupter. With a global team made up of highly talented entrepreneurial thinkers, we nurture a culture of ambition and ideas that sees staff building market-leading skillsets. Expect to find yourself committed to the exciting journey that Asite is on for years to come. 
Role Key Responsibilities
The Head of Sales will:
Develop and implement effective sales strategies.
Develop Sales team across the region.
Lead sales team members to achieve sales targets.
Negotiate and close agreements with large customers.
Monitor and analyse performance metrics and suggest improvements.
Prepare monthly, quarterly and annual sales forecasts.
Perform research and identify new potential customers and new market opportunities.
Liaise with Marketing and Product Development departments to ensure brand consistency.
Stay up to date with new product launches and ensure sales team members are on board.
Understanding and sharing information statistics related to sales.
Work with internal departments such as the Marketing and Product teams to engage audiences and clients more deeply.
Meet and exceed KPIs and sales targets.
Possess deep knowledge of business product offering and value proposition.
Follow organisational policies and regulations that affect the Sales department.
Key Skills
The Head of Sales will have below key skills:
Extremely strong verbal and written communication skills
High-level proficiency with Salesforce and MS Office programs
Capacity to work independently
Passion and drive
Competitive spirit
Professionalism
 Benefits:
Significant career growth opportunities
Highly competitive salary
Dynamic culture, with high talent density for sustained and significant personal development
Flexible working options
Extensive travel opportunities
Gym membership subsidy
Private health insurance
Forward your CV to careers@asite.com