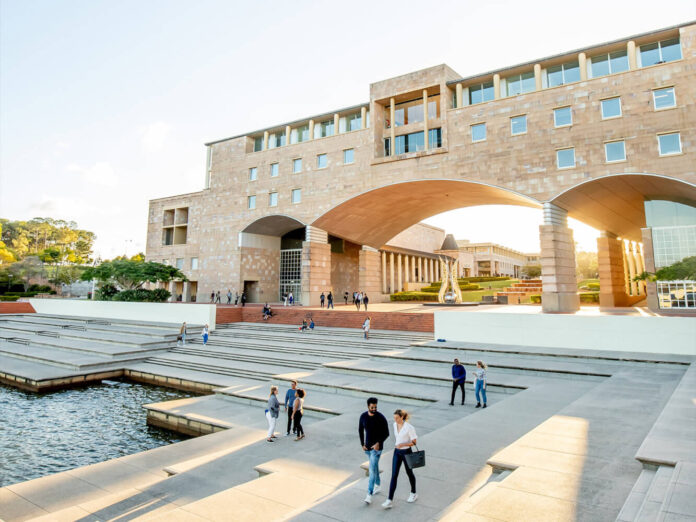 The General Manager – Career Development Centre provides high level strategic, operational, and financial management of the Career Development Centre, its staff, and programs to ensure alignment with University Strategic Goals. This position delivers careers and employment services to support graduate outcomes and career aspirations for all students and alumni.
The successful candidate will ensure competent management of internship and work experience opportunities, both domestic and international for all University Faculties and will be tasked with developing and implementing a comprehensive Business Development strategy to create internship opportunities. This position is also responsible for developing and maintaining current careers and employment resources including online and electronic materials.
About the person:
Candidates will be degree qualified, preferably holding a Postgraduate qualification in a Career Development, Counselling or Human Resources discipline. You will be able to demonstrate extensive experience within the Career Development field and will have knowledge of current industry trends in various markets. Applicants will be required to demonstrate compliance of qualifications with CICA Professional Standards and must be eligible for Professional Membership with NAGCAS and CDAA.
The proven ability to create, leverage and maintain professional relationships and networks nationally and internationally is essential. Candidates must have excellent written and verbal communication skills, advanced time management skills and the ability to manage a variety of competing priorities without compromising service delivery.
Salary details:
Bond University offers a vibrant campus with state-of-the-art facilities in a picturesque location, as well as a range of tangible benefits including (but not limited to): competitive remuneration, bus services to the door, available car parking, use of library, Career Development Services, corporate discount programs and a bulk-billing medical centre on-site.
Remuneration for the appointment will commence at $112,994 per annum plus 10.0% superannuation.
Additional information:
Position related enquiries can be directed to Ms Kerry Valentine, Director, Student Success and Wellbeing via email kvalenti@bond.edu.au or phone 07 5595 3341.
Application and submission details:
For further details regarding this appointment please visit bond.edu.au/employ
Applications will be submitted online via the Careers at Bond University candidate portal. Please follow the 'How to apply' instructions provided. All candidates will be required to register prior to submitting an application.
Applications close at 5:00pm, Friday, 2 July 2021
Applicants must have current work rights in Australia at the time of application. This status will be verified as part of the recruitment process.
Conditions of employment for this position are offered under a Bond Workplace Agreement (BWA)
Bond University is an equal opportunity employer, and we encourage our students and staff to respect individuality and diversity. In line with Bond University's values, people from diverse backgrounds, women, Aboriginal and Torres Strait Islander people, people who identify as LGBTIQ+, and people with a disability are encouraged to apply for positions at the University.
Contact the job poster
HR Advisor (Recruitment and Training) at Bond University